The opening ceremony of the London 2012 Olympic Games is scheduled for 27 July and sports enthusiasts would be eagerly waiting for the event. You can enjoy the Olympic event live on your brand new Galaxy S3 for free, thanks to Samsung and Eurosport for offering a special service if you own the newest Galaxy S3. The Korean giant is offering a free one-month subscription to Eurosport player. Users are allowed to subscribe anytime between 14 July and 12 August.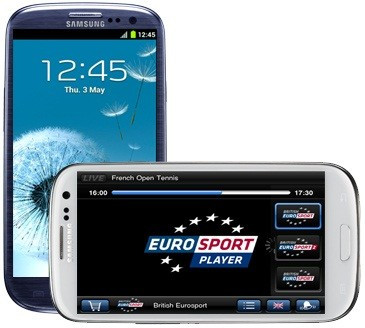 After one month, users will have the choice of extending their subscription through Google Play. The Eurosport Player is a pay application which is priced at 5.90 Euros (£4.76) per month. Check out the list of countries where the Eurosport Player is available on Android here. The offer is not available in Italy.
You can download the free Eurosport Player on Samsung Apps or Google Play. The app will allow you to access thousands hours of the sports events from any place. You will be able to experience the events including tennis, football, cycling and more. The app can be used via 3G and Wi-Fi networks. Users are recommended to use Wi-Fi for a "high quality experience" according to Google Play.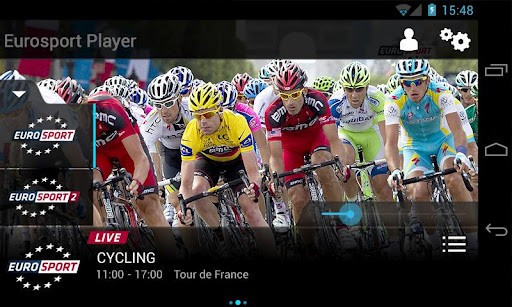 The Galaxy S3 is the official phone of the Olympics and it would be natural to see Samsung's promotion. Samsung is the major sponsor of the Olympics. Back in May the Korean giant came up with another interesting offer, where the first 50 Galaxy S3 owners had a chance to win the free Olympics tickets.
The Galaxy S3 has already become Britain's most popular smartphone. The device has become the most talked about smartphone this year and is expected rival Apple's iPhone. It has been a big hit ever since it was announced.