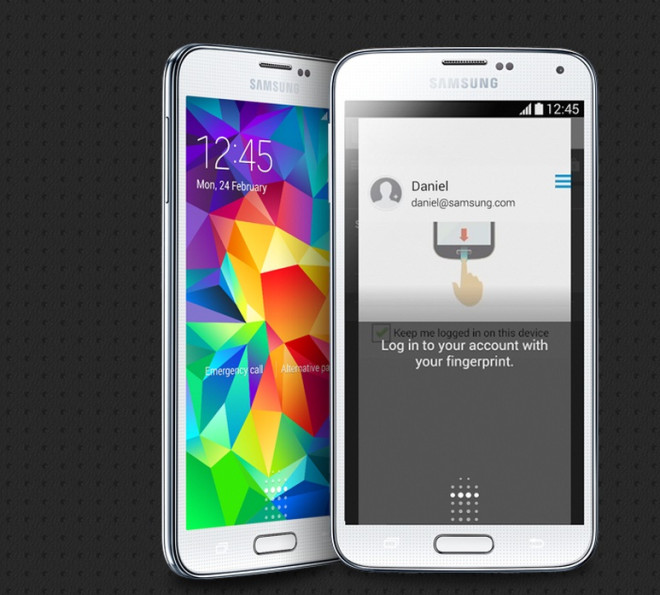 Samsung's most anticipated smartphone of the year, the Galaxy S5 sports a 5.1in display. With a 2,800mAh battery, the new Galaxy S stores 200mAh more power than its predecessor, Galaxy S4. Besides, the quad-core Snapdragon 801 processor inside Galaxy S5 offers noticeable improvement in terms of performance over the Galaxy S4 using Snapdragon 600.
With the market roll out of Galaxy S5 just around the corner, GSMArena brings out a range of battery tests measuring all aspects. Let us see how Galaxy S5 performed in its battery tests.
Talk time
The Galaxy S5 comes with a couple of battery saving modes and one of those is the Ultra Power saving mode, which changes the home screen to black and white and shuts down all unnecessary features to minimise battery consumption. But it should be noted that the battery tests did not use any of those features.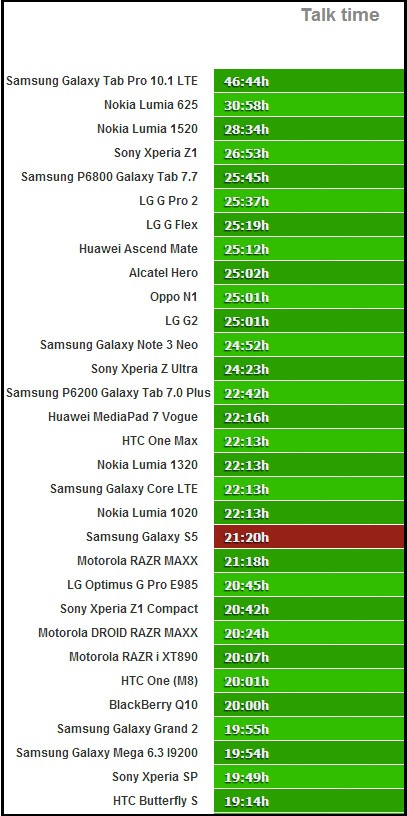 In the talk time battery test over 3G network, the Galaxy S5 survived for 21:20 hours leaving the HTC One M8 and Galaxy Note 3 behind by one hour and three hours respectively. The LTE variant of Samsung Galaxy Tab Pro 10.1 with an 8220mAh battery offered the longest talk time, which is over 46 hours.
Internet use
As for web browsing, the Galaxy S5's battery drained out after 9:36 hours. Samsung's new smartphone was again ahead of the HTC One M8. The LG G2, which sports a 5.2in display and uses a 3,000mAh battery, was ahead of Galaxy S5 by slightly more than an hour, at 11:22 hours. The Xperia C was the winner in the test with internet use close to 13 hours.
Video playback
There was a marginal difference between the video playback time by Galaxy S5 and HTC One M8, with the latter being just nine minutes ahead. Both the smartphones managed to run for more than 11 hours. This is almost nine hours less than the video playback offered by LG G Flex, which was placed first in the test. But the Galaxy S5 was ahead of a number of rival smartphones in the test.
Endurance rating
The Galaxy S5 delivered more than three hours of talk time, two hours of web browsing and an hour less of video playback when compared to its predecessor. Besides, the S5 was ahead of the Galaxy Note 3 in all other tests except the video playback.
Finally, the new Galaxy S handset scored an endurance rating of 72 hours. It did fairly well in all the tests, without any power saving feature being enabled. The test also suggests users can get their Galaxy S5 running for full three days with moderate usage.