The Samsung Galaxy S7 Edge to be unveiled at the MWC 2016 in Barcelona may pack a huge 3,600mAh battery capacity according to a document filed by Samsung with the US Federal Communications Commission (FCC). The FCC filing is a regulatory requirement to sell phones in the US.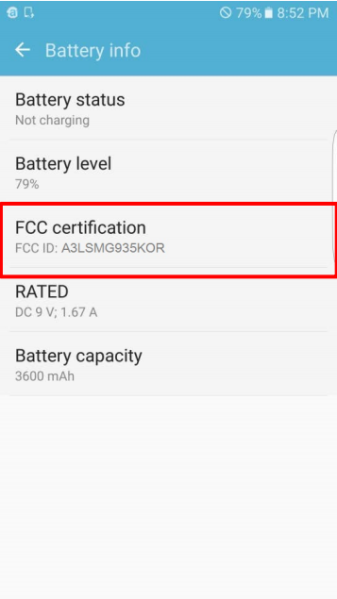 In absolute terms, this will be a mammoth 72% increase in battery capacity over its predecessor Samsung Galaxy S6 Edge, which had a 2,600mAh battery. However, the Edge 7 is expected to have a 5.5-inch screen compared to the 5.1-inch screen sported by the Edge 6. Consequently, the new phone is likely to need more power, making it unclear how much longer the phone could run on the new battery.
Moreover, the upcoming Galaxy S7 and S7 Edge are expected to have Samsung's recently rumoured "Always On Display", which will work by displaying the time and notifications on the smartphone's home screen without the user needing to unlock the screen. This will also have an impact on battery draining on the device.
Most importantly, a higher battery capacity does not essentially mean a longer battery life as the efficiency of the processor determines how long a single battery charge may last. As per latest reports, while the US-based versions of the device are expected to run on the Qualcomm Snapdragon 820 processor, variants in many other regions may run on Samsung's Exynos 8890 processor.
Nevertheless, a 3,600mAh battery would still make the S7 Edge one of the highest capacity devices on the market in comparison to its own Galaxy S6 Edge Plus with a 3,000mAh battery, the Nexus 6P with a 3,450mAh battery and even the iPhone 6S Plus with a 2,750mAh battery.
A few months back there was speculation on whether Samsung would come up with an Edge version for the Galaxy S7 line at all. But the South Korean company recently confirmed the existence of the Galaxy S7 Edge by listing it on its developer website for a short while, on a table that showed how the smartphone's curved screen could be used.