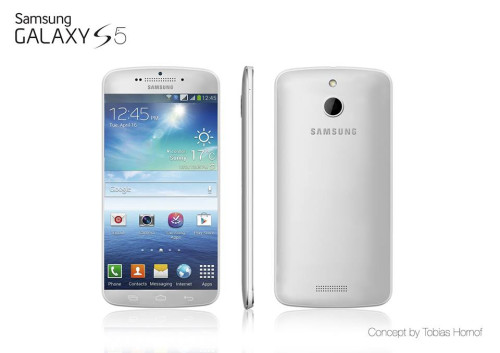 Samsung has annoucned a major press event for the 24 February giving the strongest indication yet that its next flagship smartphone - the Galaxy S5 - will be launched later this month.
The company has announced an event entitled Unpacked 5 to take place on 24 February, the first official day of the Mobile World Congress which takes palce in Barcelona every year.
"You've been waiting for a long time for this. Samsung Unpacked 2014 Episode 1 is coming up."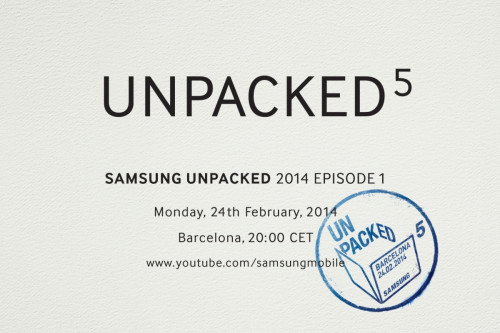 Significance of 5
Samsung has added a 5 in the event title, givign a strong indication that it will unveil the Galaxy S5 at the event. It has made a similar reference in the past.
Back in 2013, ahead of the release of the Galaxy S4, Samsung's tag line for the event was "be ready for 4".
Samsung has always used its Unpacked events as platforms to launch and showcase its latest and greatest flagship mobile products. For devices that fall below the flagship line, the company uses Samsung Premiere events to launch them.
And for everything else, Samsung resorts to online announcements.
"At previous Samsung Unpacked events, we've shown you the 'The Next Big Thing'," the company said.
Episode number
Samsung's latest event is being called 'Samsung Unpacked 2014 Episode 1'. Last year's Galaxy S4 launch event was dubbed as 'Episode 1' as well, indicating that a Galaxy S5 launch is imminent on 24 February.
As a part of the announcement, the South Korean handset maker reminded fans about the announcement dates of the Samsung Galaxy S4 and Samsung Galaxy Note 3 in 2013.
The event will be live streamed on Samsung Mobile's YouTube account at 6:30pm (local time; 5.30pm GMT) in Barcelona.
What to expect from the S5?
While we are yet to see a convincing leaked image of the smartphone , there have been numerous rumours and leaked reports which give an indication of what to expect from the Galaxy S5, such as:
64-bit processor on par with the iPhone 5s
A 5.25in QHD 2K resolution display that went into production recently
An 8GB RAM chip that the company recently developed
A full metal body, something that is seen in competitors like the HTC One and iPhone 5s. If the company does use metal with the Galaxy S5, it will be a first for Samsung
A brand new UI that features a complete redesign.
A new 16-megapixel smartphone camera sensor that could make it a one-stop option for clicking pictures