South Korean tech giant Samsung has filed a patent that would likely make the iPhone X and its notch look like a relic.
As the quest continues to make the first truly bezel-less phone, Samsung's patent would bring it closer, but ultimately still falls short. Despite the appeal of an all-screen phone, tech companies still need to fit in components such as front facing cameras and, more importantly, a speaker for receiving phone calls (which is something smartphones can apparently do).
The new design would see Samsung drill tiny holes into the front display to fit solely what is necessary. These small holes would house the camera, sensors and a speaker, while the screen still wraps around edge-to-edge.
Samsung originally filed the patent in 2016 and on Thursday (18 January) it was publicly listed. First spotted by letsgodigital.org, some of the designs still show a home button, which could be physical or on-screen.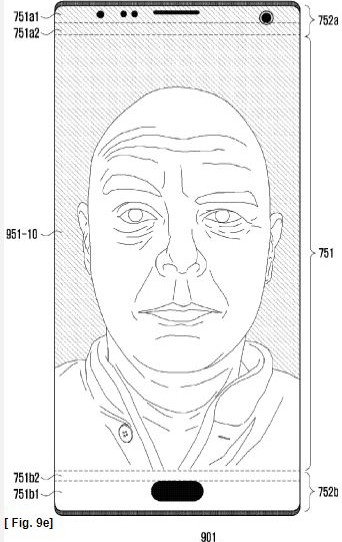 The designs have quickly dated now Samsung has introduced the Galaxy S8's "Infinity Display". The home button is now a rarity on smartphones and the closest bezel-less display on the market is the Essential Phone, which has a small space for the front-facing camera.
Samsung is expected to unveil the Galaxy S9 at Mobile World Congress in Barcelona in February but major changes are not likely from the S8. The fingerprint scanner is reportedly shifting from next to the camera lens to just below – much to the delight of users.
It is also rumoured the Galaxy S9+ variant will be getting a dual-camera lens to better handle portrait photos.