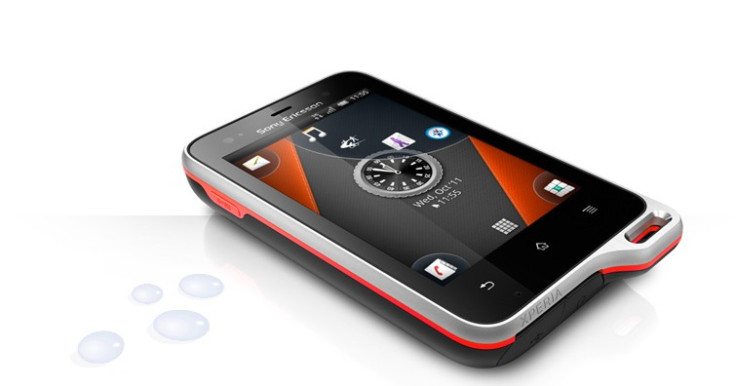 Following the Motorola Defy, two new smartphones from power-house phone-makers Samsung and Sony Ericsson have arisen, seeking to take-over the unbreakable device market.

The Samsung Xcover
Samsung announced the Xcover smartphone on Friday, 12 August. One of the latest in its line of Android running smartphones, the company emphasised that the Xcover will be its most robust smartphone to date.
The Xcover is set to run using Android 2.3 Gingerbread and is set to boast some impressive tech spec. The device will house an 800MHz processor, 150MB of memory, 2GB of storage -- upgradable via the device's microSD slot -- and a 3.65 inch touchscreen.
Samsung have since marketed the device as being designed for users with "demanding lifestyles." To reflect this Simon Stanford, managing director of mobile at Samsung promised that the device will be made "with a strong, airtight chassis," and that this "makes this smartphone resistant to dust and water damage without compromising on the design."
In the statement accompanying the Xcover's release Samsung claimed that the smartphone would be waterproof to a depth of one metre.
The new smartphone is yet to receive a price or release date, though the spec suggests that sim free the device will retail for at least £300-plus.

Sony Ericsson's Xperia Active
Announced before the Samsung Xcover, the Xperia Active, will also be similar in kind to the current "indestructible" Motorola Defy smartphone.
The Active will also reportedly be designed for those of a more rugged disposition, built to take numerous shocks and bumps as well as the occasional spillage. It will be coated in protective rubber and have its own protective wrist strap.
Within its rubbery frame the active will house a three-inch touchscreen, capable of 320x480-pixel resolution.
Keeping with its rugged vibe, the active is also set to come pre-loaded with a MapMyFitness app that tracks the user's daily exercise. It will also come with a free pair of wireless, bluetooth headphones.
Sony Ericsson is yet to confirm what the Xperia Active's processor speed will be though it will boast 512MB of RAM and come with 1GB of storage -- upgradable to 32GB.
Like the Xcover the Xperia Active is also yet to receive an official release date or price, though UK retailer the Carphone Warehouse has pegging the Active for a nebulous "autumn" release.