US President Barack Obama has vowed that America will not be "terrorised" after the deadly mass shooting in San Bernardino in which 14 people were killed and 21 others injured.
Tashfeen Malik, 27, and her husband Syed Rizwan Farook, 28, were both killed in a shootout with police in the southern Californian city on 2 December. The FBI is investigating the massacre as an "act of terrorism", although the families' lawyers have warned against jumping to conclusions.
In a video address, Obama said that in the face of such attacks the American people needed to remain united, strong and resilient.
"As president, my highest priority is the security and safety of the American people," he said. "This is work that should unite us all as Americans – so that we're doing everything in our power to defend our country. That's how we can honour the lives we lost in San Bernardino. That's how we can send a message to all those who would try to hurt us. We are Americans. We will uphold our values and our free and open society. We are strong. And we are resilient. And we will not be terrorised."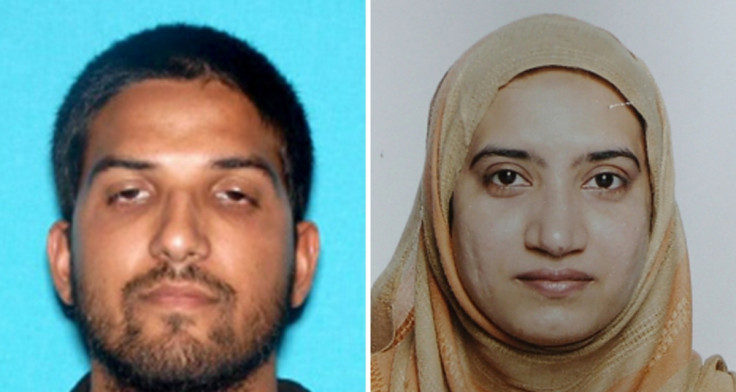 Islamic State (Isis) have claimed responsibility for the San Bernardino shootings, stating in an online radio broadcast that Syed Rizwan Farook and his wife Tashfeen Malik were "followers" of the Islamic fundamentalists.
"It is entirely possible that these two attackers were radicalised to commit this act of terror," noted Obama. "And if so, it would underscore a threat we've been focused on for years – the danger of people succumbing to violent extremist ideologies.
"We know that ISIL [another name for IS] and other terrorist groups are actively encouraging people around the world and in our country to commit terrible acts of violence, often times as lone wolf actors. And even as we work to prevent attacks, all of us – government, law enforcement, communities, faith leaders – need to work together to prevent people from falling victim to these hateful ideologies," he added.
Obama, already facing scrutiny for his strategy in Syria, has been criticised by Republicans for initially focusing on the issue of gun control after the attacks.