Saskatchewan shooting: Boy, 17, charged with first degree murder after shooting rampage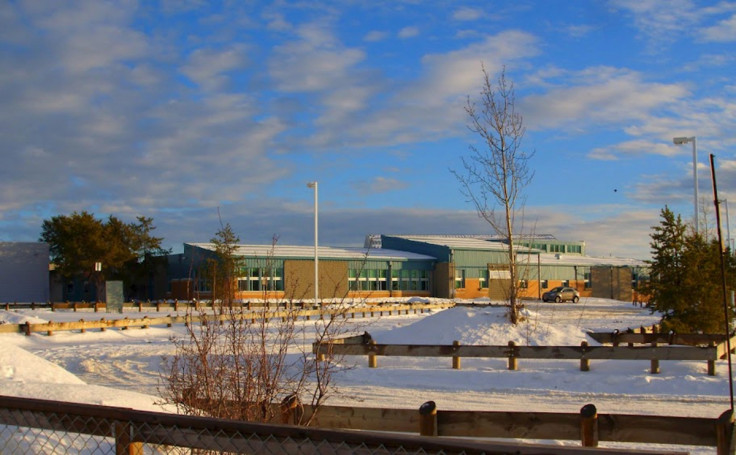 A teenager has been charged with first degree murder after a shooting rampage that left four people dead and seven injured in in Saskatchewan. The 17-year-old gunman, who cannot be named because of his age, opened fire on La Loche Community School on Friday (22 January).
Officers said they were called to reports of a "serious situation" at the school, shortly after 1pm local time on Friday.
The Royal Canadian Mounted Police (RCMP) said the teen shot nine people in the school in the space of nine minutes before he was arrested at gunpoint by officers who gave chase, Sky News reports. The gunman reportedly shot his two brothers at home before opening fire at the school.
Around 150 students were in the school at the time of the attack. A student who said he was returning from lunch when his friends warned him to get out. "Run, bro, run! There's a shotgun! There's a shotgun! They were just yelling to me. And then I was hearing those shots, too, so of course I started running," said Noel Desjarlais-Thomas, 16.
The alleged killer is said to have left a chilling message on social media before he left on his murderous killing spree.
School teachers Marie Janvier, 21 and Adam Wood, 35, and brothers Dayne and Drayden Fontaine, aged 17 and 13 respectively, were killed in the shooting.
The town's acting mayor Kevin Janvier, who lost his only daughter Marie, in the shooting, said the community has been "shattered" by the attack. Janvier said he did not know if the gunman knew his daughter. It is not yet clear why the school was targeted.
In a statement Premier Brad Wall said: "Words cannot express my shock and sorrow at the horrific events today in La Loche. My thoughts and prayers are with all the victims, their families and friends and all the people of the community," he added.
Canadian Prime minister Justin Trudeau, has described the fatal shooting at the school as "every parent's worst nightmare". The school has around 900 students from kindergarten through to grade 12.
Police confirmed the 17-year-old faces four first-degree murder charges, seven attempted murder charges and a firearms charge after the shooting spree at a house and school in La Loche.
Gun violence is relatively rare in Canada, which has stricter gun laws than the United States.
© Copyright IBTimes 2023. All rights reserved.