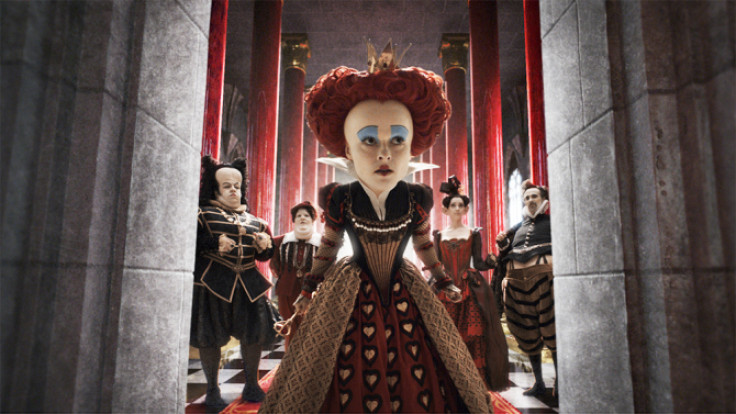 There is much hysteria surrounding Johnny Depp's new film, Alice Through the Looking Glass, especially now that he has been embroiled in a bitter divorce battle with estranged wife, Amber Heard.
Though it has received mixed reviews and flopped at the box office, most of us loved the first movie, Alice in Wonderland (2010), which brought Lewis Carroll's wondrously nonsensical prose to life through Tim Burton's vision.
So for those who need a break from the Euro 2016 build-up this weekend, and would prefer to hit the couch in front of a movie, then tonight's pick (4 June) is the choice for you, showing at 8.30pm on BBC2.
The ridiculously talented Mia Wasikowska takes centre stage as Alice Kingsleigh, the flaxen-haired ingénue that falls down a rabbit hole into a fantasy world populated by bizarre, anthropomorphic creatures, and the Mad Hatter.
Now regarded as one of the best examples of the literary nonsense genre, the characters and narrative structure was so peculiar that rumours began to surface in the 1960s that Carroll wrote the novel while under the influence of opium or laudanum.
So we couldn't think of a better director to take on the challenge of immortalising Carroll's tale for the silver screen than the quirky and creative Burton, known for his ominous and gothic takes on fantasy films. It's the second journey to "Underland" for the now teenage Alice, where she stumbles upon familiar characters including the fabulously gormless Tweedledum and Tweedledee (Matt Lucas), the grimacing Cheshire Cat (voiced by Stephen Fry) and of course, the Mad Hatter (Depp).
Highlights include the CGI monster Jabberwocky (voiced by Christopher Lee) and a visit to the Red Queen (Helena Bonham Carter), with her gigantic head taking up much of the screen. Alice visits the tyrannical ruler and pledges to end her reign of terror, that can only be ended by killing the Jabberwocky – a task that a 19-year-old girl can do in her sleep, of course.
Watch Alice in Wonderland at 8.30pm on BBC2 tonight (4 June).