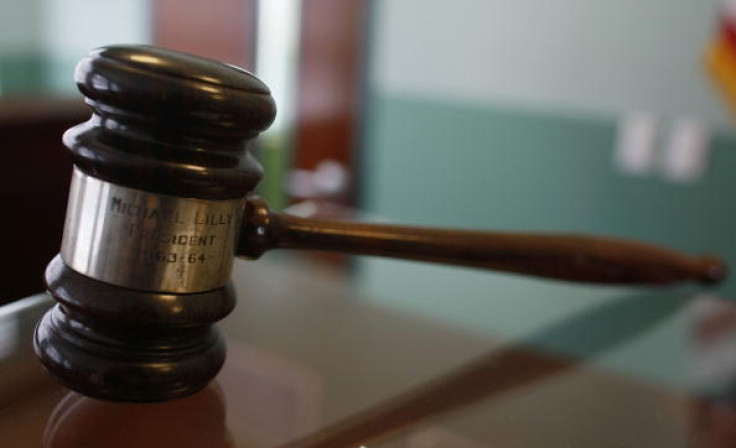 A Saudi Arabian air force sergeant was sentenced to a minimum of 35 years in state prison after he was found guilty of kidnapping and raping a 13-year-old boy at a Las Vegas Strip hotel.
Mazen Al Otaibi, 25, arrived in Las Vegas two years ago for New Year's Eve.
He was in the US to receive military training at the Keesler Air Force Base in Biloxi, Mississippi, and Joint Base San Antonio-Lackland in Texas.
On Wednesday (28 January), as the victim's mother wept in court, Otaibi stared at the courtroom floor and remained quiet.
"This idea that you can come in here and ... do the things you want and then you get to leave, and 'What happens in Vegas stays in Vegas' is wrong," said prosecutor Jacqueline Bluth.
"That's all about show. It's not real life. It should really be, 'What happens here could make you stay here a long time.' If you come here and you commit crimes and you rape our kids, you're going to pay for it."
Clark County District Court Judge Stefany Miley read out the mandatory sentence for sexual assault with a minor under the age of 14, while sparing Otaibi additional sentences of life with the possibility of parole for kidnapping a child under 14, reported AP News.
Prosecutor Bluth admitted that the victim, now 15, made an error in judgement when he decided to seek marijuana from Otaibi on 31 December 2012.
While Otaibi's trial lawyer, Don Chairez, argued that the victim wanted to trade sex for marijuana, the jury found Otaibi guilty of rape.
Defence attorney Dominic Gentile even tried to argue that Otaibi was too drunk to realize he was committing a crime but failed to convince the judge.
Meanwhile, Defence attorney Dominic Gentile said an appeal will be requested against Otaibi's conviction and sentence.