Saudi Arabia and Qatar hit by heavy rain and flooding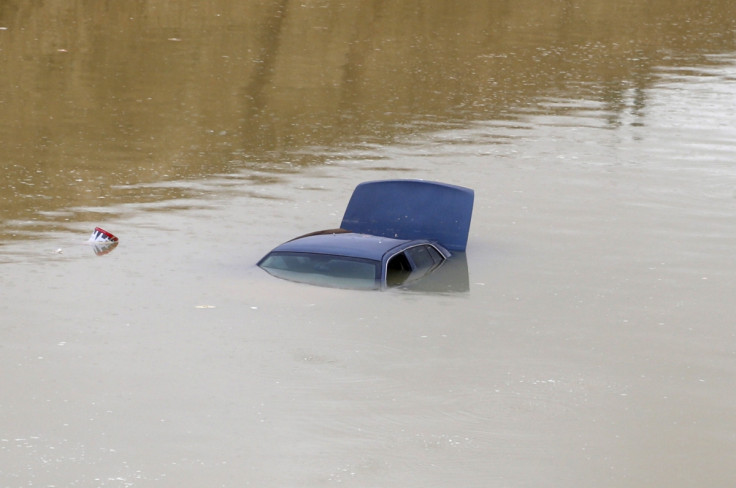 At least one person died as unrelenting rainfall battered the Arabian Peninsula. Schools were shut in the Saudi Arabian capital Riyadh and Qatar on 25 November as rain continued to fall.
Qatar's meteorology department recorded nearly 66mm (2.6in) of rainfall during the day at Doha's Hamad international airport – nearly equalling the 71mm of rainfall on average the sun-scorched country receives annually. No flights were affected but there were reports of leaks at the $17bn (£11.2bn; €16bn) facility, prompting Qatar's prime minister to order an inquiry.
"It was decided to refer all stakeholders and companies implementing the flawed projects that were revealed by the rainy weather currently experienced by the country, to investigate and then to public prosecution," Sheikh Abdullah bin Nasser Khalifa al-Thani was quoted as saying by the Agence France-Presse news agency.
Several roads were blocked and the US embassy in Doha was shut due to the weather. The torrential rainfall has been triggered by a change of seasons across the peninsula.
Incessant rainfall
In Saudi Arabia one person was killed in Rimah, north east of Riyadh, and 72 stranded motorists were rescued, local media reported. The Saudi Gazette said about 10 cars were submerged under 2m of water in a motorway tunnel west of the capital in Laban. Workers were reportedly trying to drain the floodwaters into tanker trucks as rain continued to fall.
Heavy rain was also witnessed in Buraidah in the north, where five houses were inundated due to flooding. At least eight people died in flooding last week in the Medina and Jeddah areas in the west of the country, AFP reported.
Qatar's government has launched a massive infrastructure overhaul of its cities to ensure they are ready to host the football World Cup in 2022.
The tournament will be played in November and December for the first time to avoid the country's oppressively hot summer weather.
© Copyright IBTimes 2023. All rights reserved.