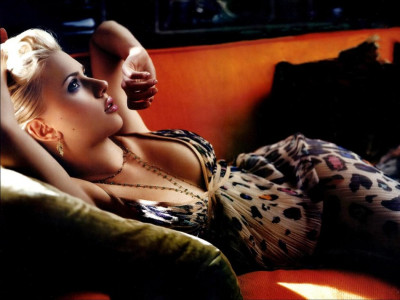 Actress Scarlett Johannson has said the naked photos released online were her "best angles."
The 26-year-old actress and model admitted the photos were of her and joked that she was proud of her photography skills.
"They were sent to my husband. There's nothing wrong with that. It's not like I was shooting a porno. Although there's nothing wrong with that either," she told Vanity Fair magazine.
The star of Lost In Translation and Girl With A Pearl Earring did however call in the FBI to track down the hacker who broke into her mobile phone and stole the photos.
Her interview came as a Florida man denied hacking into e-mail accounts to access and distribute nude photos and other personal information of numerous celebrities including Johansson.
Christopher Chaney, 35, made his first court appearance in California, where he's been indicted on 26 counts of cyber-related crimes, including unauthorised access to a computer and wiretapping.
If convicted, he faces up to 121 years in prison. He was arrested as part of the yearlong FBI investigation of celebrity hacking dubbed "Operation Hackerazzi".