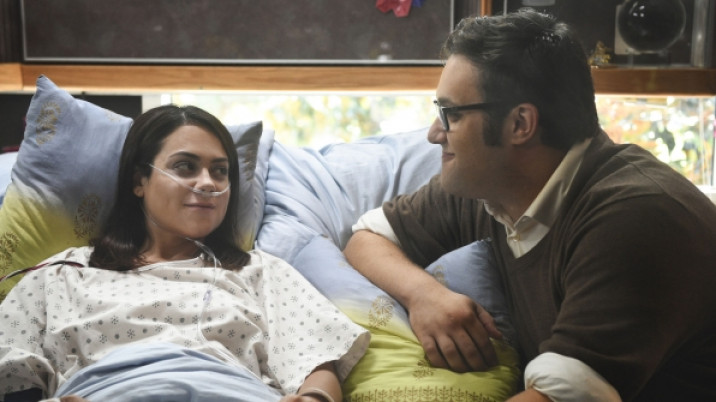 Walter O'Brien's sister Megan finally succumbed to her fatal illness in the last episode of Scorpion season 2, titled Arrivals And Departures. In the episode, Walter spent most of the time trying to solve a major fungal outbreak in the hospital and was able to share only a few moments by his sister's bedside before she passed away.
Walter thinks he failed her, until he finds a video from Megan, in which she has left an emotional message for her brother. She says, "I don't know if I'm going to send this, but if you're watching, it means I'm gone. And this is how I want you to remember me — healthy and happy and someone who loves you so much."
Megan adds, "Don't be afraid of who you really are. You're not your brain. You are your heart, and there are people in this world that love you so much. Walter, don't be afraid to love. I just want you to be as happy as I am. I love you. Thank you. Thank you for being my brother."
Executive producer Nick Santora revealed Megan's death will have an emotional impact on Walter, and it will bring Team Scorpion closer. Santora told ETonline, "We'll see early on that Walter's way of dealing with his sister's passing is to not deal with it, and that will cause consternation and concern with the other geniuses and especially Paige (Katharine McPhee)."
The producer explained, "Eventually, and not too far after [this episode], Walter's refusal to deal with Megan will come to a head two episodes later. We'll see that Megan has given Walter the greatest gift he could ever hope for, which is pure unadulterated love and advice that he carries with him. Walter grows as a human and it brings him and Paige closer and him and the team closer."
The producer also teased that Walter will do something in episode 12 that "we never thought we'd see him do -- and it's all because of his sister."
Megan's death also greatly affects her husband Sylvester (Ari Stidham). Santora revealed that when Walter shuts down Sylvester gains a newfound sense of gratitude. "He is so incredibly thankful for everything he experienced with Megan – true love, true compassion. He's able to say that Megan taught him to have no regrets," the producer said.