A second woman has come forward with disturbing allegations of sexual assault against Dustin Hoffman. Katheryn Rossetter co-starred with the actor in the Broadway production of Death of a Salesman in 1983-84.
Writing in the guest column in The Hollywood Reporter, she recounts in detail a series of deeply distressing encounters that she alleges occured "night after night" during the staging of the production.
She recalls how Hoffman initially lavished her with praise during her auditions, even arguing with the director as he insisted that she was cast in the role of Willy Loman's mistress.
However, Rossetter claims the man who she once regarded as her acting idol, later subjected her to "a horrific, demoralizing and abusive experience" .
While the Tootsie star championed her through the audition process till she won the coveted role, she claims that he began sexually harassing her as soon as rehearsals started, coercing her into massaging him in his hotel room and assaulting him as she waited to go on stage.
Just three days into rehearsals, she recalls how the Oscar winner asked her to stop by his hotel room after the two had lunch together.
"When we stepped into the room, he jumped on the bed and said, "Give me a back rub." He pulled off his shirt. I didn't know what to do. I said we had to be back at rehearsal in 15 minutes. He said, "Just a quickie."
"I was a nervous wreck, but sat on the bed and gave a very lame rub. The maid walked in and I almost fainted. He laughed. As we prepared to leave, he looked at me and said, "Now we have our 'hotel room.'"
2Ah, I thought — Method Acting! I was his mistress and our scenes were set in a hotel room and Biff walks in. He told me to return to rehearsal a few minutes after he did and left me there," she recalled.
"That was the beginning of what was to become a horrific, demoralizing and abusive experience at the hands (literally) of one of my acting idols," she said.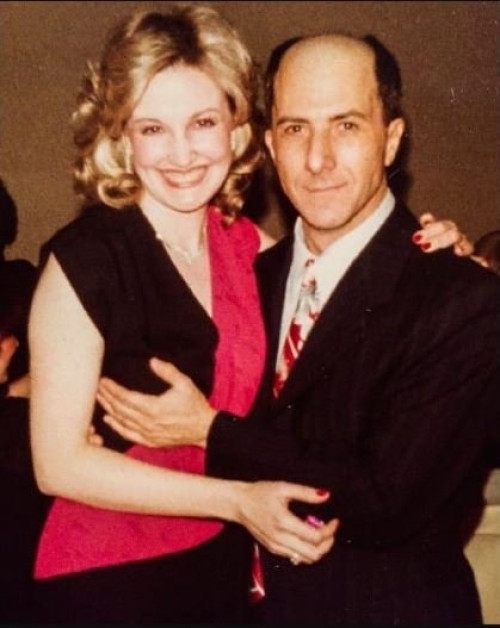 Accusing him of groping her routinely she said the incidents often occurred as she stood in the wings waiting for her cue.
"One night in Chicago, I felt his hand up under my slip on the inside of my thighs. I was completely surprised and tried to bat him away while watching the stage for my cues," Rossetter wrote.
"It then happened almost every show. Six to eight shows a week. I couldn't speak to him in the moment because I was on a live mic. He kept it up and got more and more aggressive. One night he actually started to stick his fingers inside me. Night after night I went home and cried."
She alleges that anytime she was required to pose for a photo with Hoffman at an aftershow party, he would grab her breast just before the picture was taken.
"He was very skilled at dropping his hand just as the picture snapped to avoid it being recorded," she said. "Only by luck do I have one such picture — where the camera caught him in the act....There I am — big smile and my arm moving toward his with the intention to push it away. But caught as it is, it seems I'm complicit with the gesture. I was not. Not ever."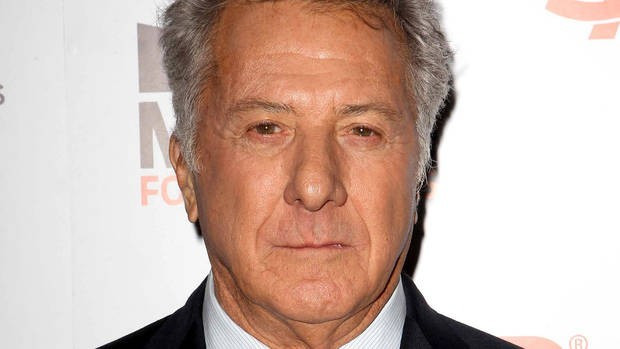 Rossetter describes an incident in which she was humiliated in front of a group of male crew members as she claims Hoffman pulled her costume - a slip - over her head to expose her breasts as she waited for her cue.
She says the shocking incident prompted her to confront Hoffman pushing him up against a wall and screaming 'F*** you! How would you like it if someone did that to you before you walked out on stage every night, Mr. Method Actor? Leave me alone!'
While he backed off briefly, just days later 'it was back to groping as usual' she said. On another occasion, Rossetter says that in the middle of the play, she was summoned to Hoffman's room by his dresser.
"He wanted me to rub his feet. Get on my knees and rub his feet. I froze. I gave a little foot rub and ran out,' she said.
"Whenever possible, I hid and tried not to be found. But the boss was relentless. Dustin would whisper, "higher, higher," trying to get me to move up his pants legs toward his genitals. I didn't do it. I would stop at his calves,' Rossetter said.
Rossetter claims Hoffman's dresser enabled the abuse which occured on multiple occasions, standing guard outside the room. Just feet from the stage she said she felt 'trapped' since if she shouted, the audience would hear.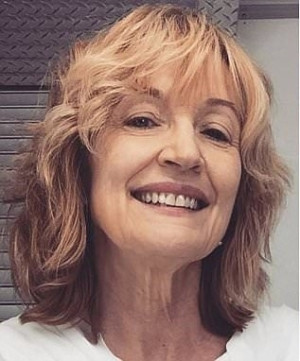 She says she told her fellow cast mates about the alleged assaults, but rather than being supported she was blamed for missing her cue. She considered making a formal complaint to Actors Equity, but colleagues and friends warned her against speaking out against the powerful star since doing so would spell the end of her career.
"It was Dustin's playpen. He controlled the purse strings. I now knew I was alone and didn't know what to do to survive. I returned to acting by day and crying by night."
She said that even after all these years, and with more accusers coming forward, Hoffman, now 80, and a Hollywood icon, remains untouchable.
"But as I write this, Dustin still seems immune," she concludes. "It was a long time ago. This is not the red badge of courage I have worn for 32 years. I buried it deep. I am a tough dame... now."
In November another guest columnist in THR writerAnna Graham Hunter said Hoffman groped and sexually harassed her when she was a 17-year-old production assistant on the Death of a Salesman TV movie in 1985.
In response, Hoffman apologized and said the allegations were "not reflective of who I am." Later a playwright told Variety that in 1991 Hoffman made verbal advances and tried to convince her to leave his production company's office and go to a nearby hotel.
Hoffman is among several powerful Hollywood stars who have been accused of sexual impropriety. Over 30 high profile women including Rose McGowan, Gwyneth Paltrow and Angelina Jolie coming forward with allegations against movie mogul Harvey Weinstein.
Kevin Spacey was fired from the Netflix series House of Cards and dropped by his talent agency and publicist after a slwe of allegations against hime.
US actor Anthony Rapp alleged Spacey made sexual advances toward him in 1986, when Spacey was aged 26 and Rapp just 14.
Dozens more allegations have since been made against him, including one of sexual assault in 2008 against a man then aged 23 which is now being investigated by police in London.
This week actress Ashley Judd, who was among the first women to accuse film producer Harvey Weinstein of sexual harassment was among the personalities featured on Time magazine's Person of the Year cover, as the magazine decided to mark the global movement against sexual assault triggered by women who stepped up and named their accusers.