Uma Thurman has broken her silence on the sex scandal engulfing Hollywood. Thurman, who worked on seven films with Weinstein including Pulp Fiction and the Kill Bill movies, was not in a forgiving mood when she posted a picture of herself as alter ego The Bride on Thanksgiving (23 November).
The image from Kill Bill: Volume 2, depicted a scene where her character Beatrix Kiddo vows to go on a "rampage of revenge".
She wrote: "I am grateful today, to be alive, for all those I love, and for all those who have the courage to stand up for others".
Thurman then appeared to confirm she had been a victim of sexual harassment and abuse in Hollywood by using the hashtag #MeToo, a social media movement which was launched by actress Alyssa Milano as a rallying cry for victims of sexual harassment and assault.
"I said I was angry recently, and I have a few reasons, #metoo, in case you couldn't tell by the look on my face," she wrote.
"I feel it's important to take your time, be fair, be exact, so ... Happy Thanksgiving Everyone! (Except you Harvey, and all your wicked conspirators."
In words reminiscent of the revenge thriller she made it clear that she was revelling in his downfall: "I'm glad it's going slowly – you don't deserve a bullet."
The mother of three ended with "stay tuned", suggesting she plans to reveal more details soon.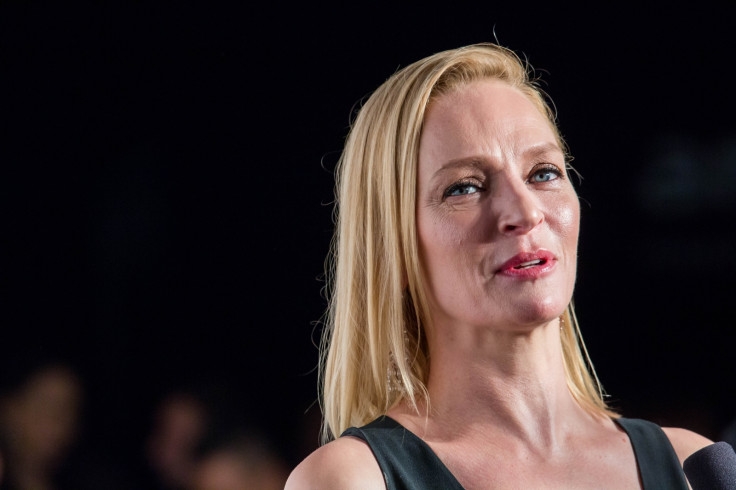 Weinstein is under investigation after being hit with a slew of allegations of sexual harassment and assault from more than 30 women including Rose McGowan, Cara Delevinge, Kate Beckinsale and Gwyneth Paltrow. The claims cast a spotlight on Hollywood's seedy underbelly and opened the floodgates with more victims of sexual assault speaking out against perpetrators.
Power players in Hollywood, including Kevin Spacey, Harvey Weinstein and Dustin Hoffman have since been accused of assaulting and harassing men and women.
Back in October, the 47-year-old said she was too angry to comment over a "tidy soundbite" on sexual misconduct claims against the producer when approached by Access Hollywood.
"I am not a child and I have learned that when I have spoken in anger, I usually regret the way I express myself, so I have been waiting to feel less angry, and when I'm ready I will say what I have to say," she said.