Taylor Swift is not upset with Selena Gomez for spending time with Rita Ora. The former Disney star reportedly had dinner with Calvin Harris' former girlfriend at Spanish restaurant The Bazaar in West Hollywood.
"Taylor trusts Selena 100 percent and knows that she would never ever betray her. Selena is the one who told Taylor that she had seen Rita with a group of friends. She has nothing to hide from Taylor and it's not like she actually planned the get together," a source told Hollywood Life. "Plus Taylor knows Selena would never be outright rude to anyone. This is why she loves Selena so much. She has a huge heart and treats everyone with respect."
"Taylor is in such a good place with Calvin that the name Rita doesn't ruffle her feathers. What she and Calvin have is far more serious and involved than what he ever had with Rita."
Ora had previously revealed that she "wanted to crawl into bed and die" after parting ways with the Scottish DJ. During an interview with Elle Canada, Ora talked about her track Poison being a break-up song.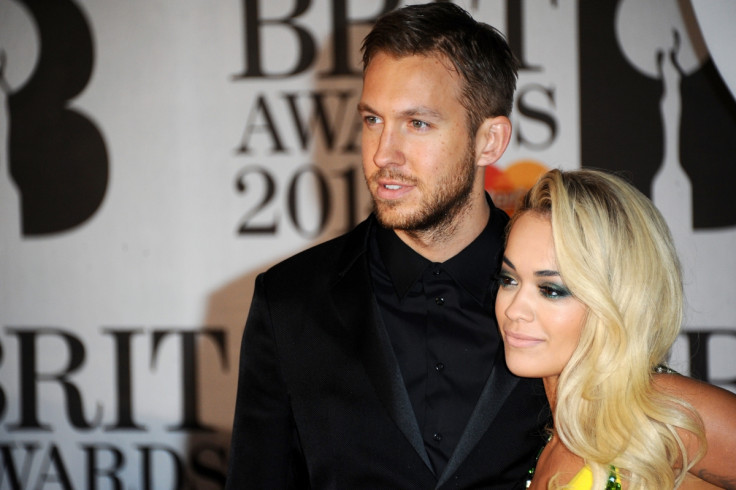 She said: "There was a time when my friends were actually like 'We don't recognize you anymore.' I was constantly worried about this guy; even while on the road, I would think 'Oh, my God, what is he doing? Let me fly him out.' So, for me, 'Poison' is a really relevant video because it shows a form of honesty."
"For a while, I was making music that was just not me," she continued. "Even my mom was asking 'Are you okay'?"
In June 2014, Harris confirmed that the two had split up on Twitter. He tweeted: "To address speculation – myself and Rita ended our relationship some time ago. She is a beautiful, talented woman & I wish her all the best."
Ora also took to her account to address the reports. She wrote: "I don't usually address speculation but I've had an incredible time w Calvin,& I will treasure the memories."