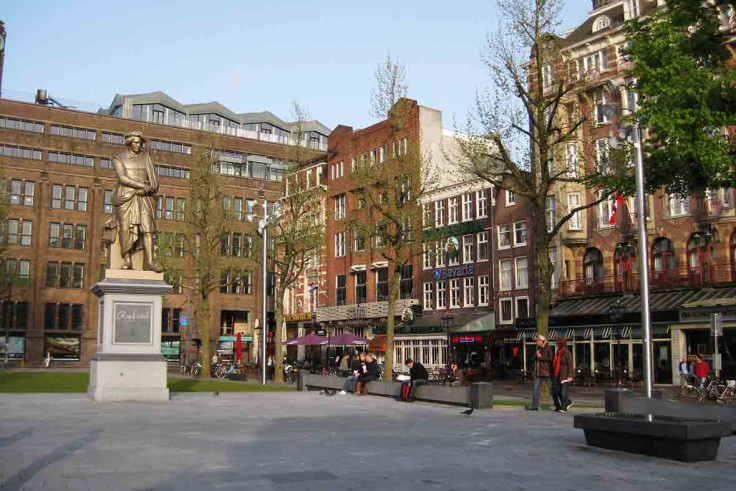 Two members of Irish crime gang Kinahan are being held in police custody in Amsterdam, according to Dutch and Irish media outlets.
The pair were arrested on 5 February after a Dutch man said the pair had threatened him with a gun. Police stormed Cafe Smokey on Rembrandt Square and found the men in possession of three firearms.
One source claimed that the Irish men had tried to shoot the Dutch national, originally from Nigeria, in the head but that their attempt was thwarted after the gun jammed.
The men have been identified as senior Kinahan figure Gareth Chubb, 29, and his associate Daniel M, 23, by the Irish Independent. C is a notorious drug dealer in South Dublin and a long-term target for Irish police. He was a close friend of gangster David Byrne who was shot dead at the Regency Hotel in Dublin last year. He was previously held in Amsterdam in 2007 for carrying a firearm.
A source told the Irish Sun: "This is a significant arrest in Holland and once again shows the international criminal links involving members of the cartel. There's no doubt he's one of the most senior members of the cartel to be arrested on a very serious offence."
Two other British nationals, aged 29 and 37, were also arrested.