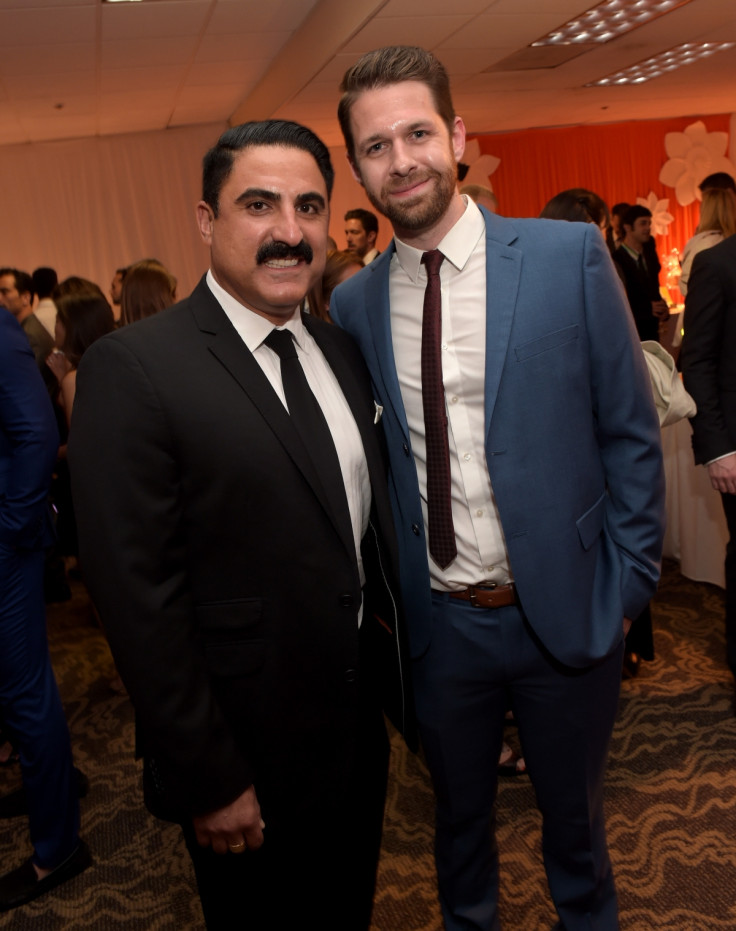 Shahs Of Sunset star Reza Farahan and his longtime boyfriend, Adam Neely, have apparently tied the knot in a secret ceremony in Palm Springs, California.
According to E! News, co-star Asa Soltan Rahmati performed the ceremony and it was filmed for the upcoming season. The two started dating in 2012 and got engaged in August 2014. In May, Farahan called off his Thailand wedding to Neely at the end of last season's show.
"I honestly didn't feel like getting married was the right thing to do," he told E! News at that time. "We had unresolved issues that needed to be addressed. Otherwise, there was a good chance the old, cheating Reza would have reared his head."
"Honestly, being in Thailand with my crazy crew and seeing how dysfunctional Asifa and Bobby were made me realize how great my relationship with Adam is," Farahan added. "Adam actually Skyped with me on the day we were supposed to get married, despite the pain he was in. The smile and the love than shone through made me want to go home and fix things. We started communicating a lot more and trying to make our foundation stronger."
"I'm happy to report that things are totally back on track and we're hoping to marry in the near future," he said.
Farahan had revealed that his wedding will be a low-key affair. He told Bravo: "Because I canceled a wedding, when I do get married, it's going to be as low key as you can imagine. I think it's a little tacky to cancel a wedding and then throw another huge shindig."