Shocking pictures of 300 weapons, guns and a grenade seized during London school holidays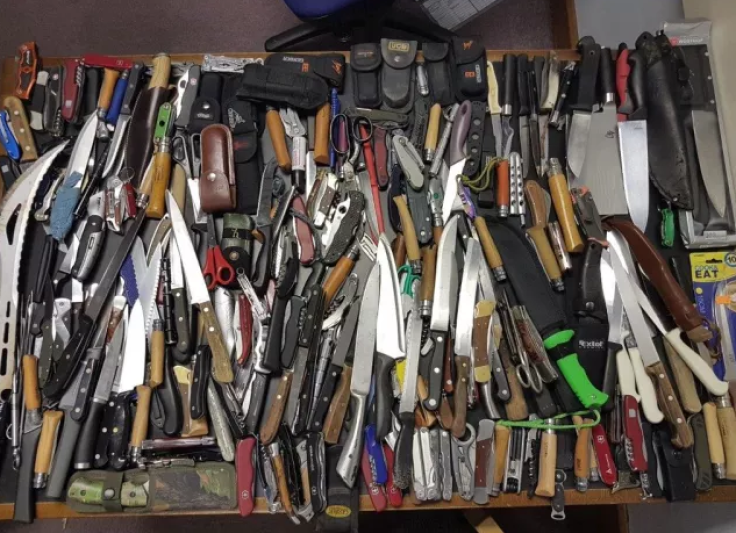 KEY POINTS
Almost 300 people arrested in anti-weapons operation.
Two teens stabbed to death in Camden last night.
Police plead for more cooperation from communities.
The Metropolitan Police seized more than 300 deadly weapons and made nearly 300 arrests in just over a week during the latest phase of its ongoing operation against guns and knives, code-named Sceptre.
The announcement comes a day after two teenagers were stabbed to death in north London less than a mile apart and within the space of an hour – the fifth and sixth teens to lose their lives to bladed weapons this year.
The proactive targeting of knife and gun crime crime suspects and hotspots was timed to coincide with half-term in schools.
Pictures released the Met show an array of of knives, swords and guns seized since 12 February.
At one address in Croydon, officers recovered 16 knives, a smoke grenade and more than £50,000 ($70,000).
In Camden, A number of prohibited knives, a knuckle duster, multiple firearms and a crossbow were seized from a property.
In total, police seized:
265 knives
Six firearms
45 other weapons
"Today, two families are mourning the loss of loved ones, the two young men murdered in Camden last night," said DCS Sean Yates.
"Our thoughts are with them in this incredibly difficult time. At this early stage there have been no arrests, but we are carrying out urgent inquiries to establish the full circumstances."
"There is an ongoing, concerted effort by officers across the Met to tackle this scourge on our streets," he added.
"But such proactive action is only part of the solution as enforcement can only get us so far. This is not just a policing issue, we need everyone to join together to tackle knife crime."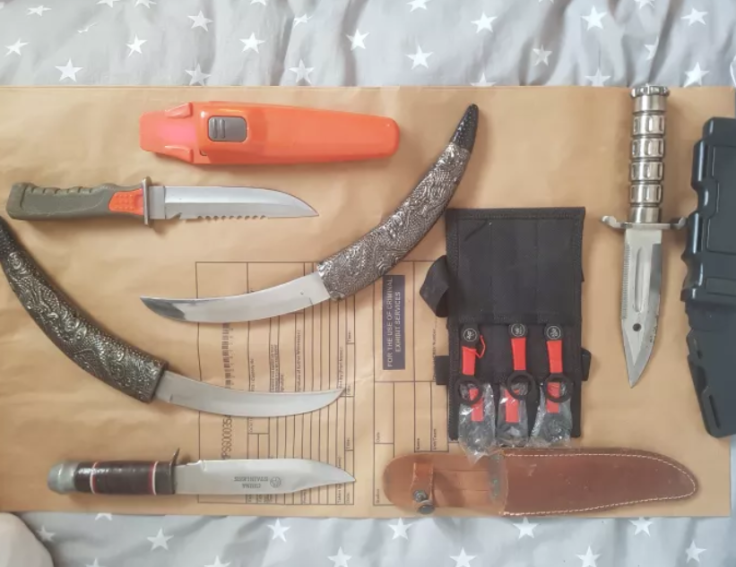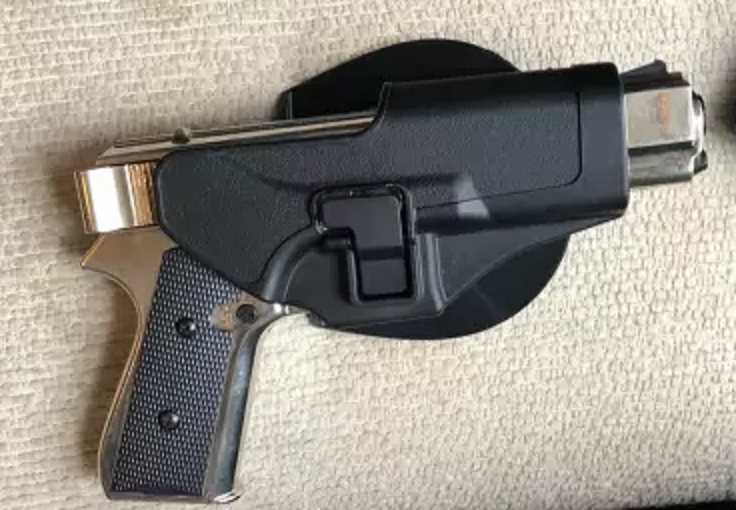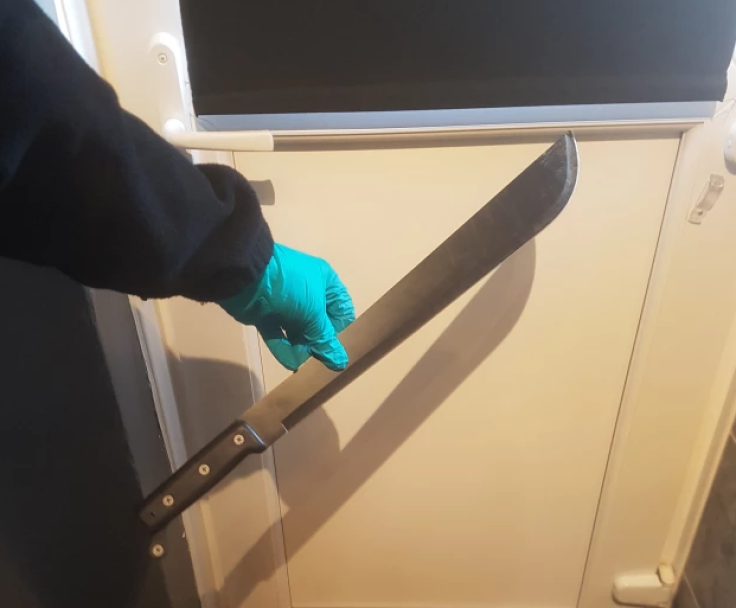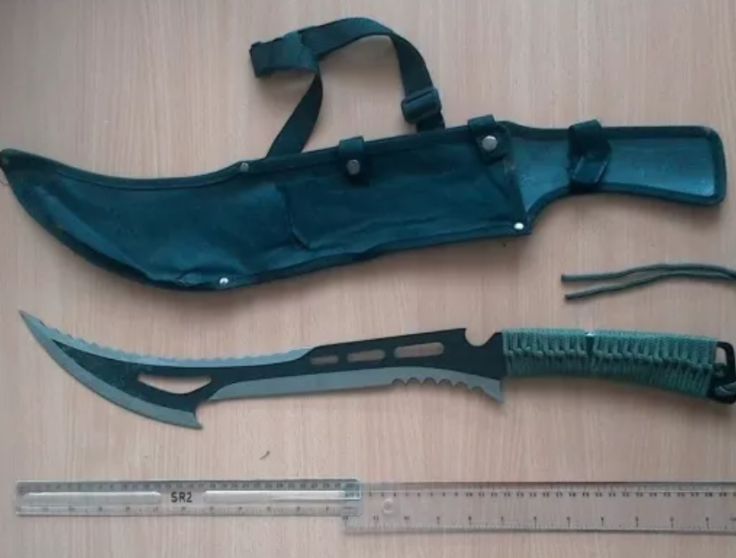 It involved 100 specialist Sceptre team members working in coordination officers from various boroughs.
A total of 289 arrests were made in London, including 63 arrests for possession of a knife or offensive weapon.
Forces across England made additional arrests and seizures as part of a week of national action.
On 21 February shortly after 9pm, Abdikarim Hassan, 17, died in Bartholomew Road. An hour later, Sadiq Adan Mohamed, 20, died after being stabbed in nearby Malden Road.
Met detectives are working to establish whether the stabbings are connected. Mohammed's brother and cousin were previously murdered in the capital.