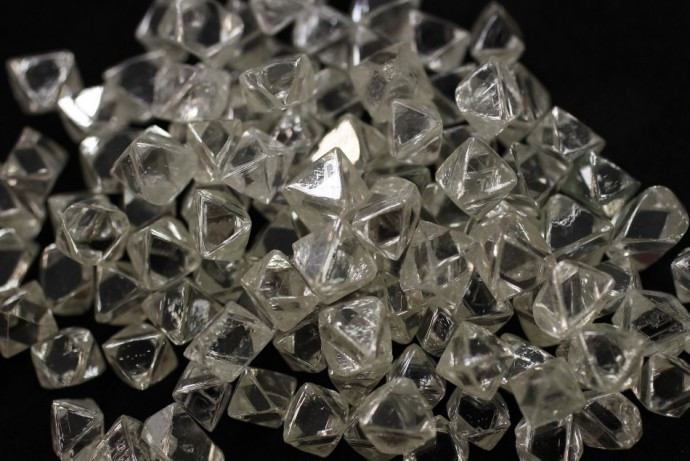 Luxembourg-based diamond cartel De Beers said its business will not be affected by declining diamond production due to ever-increasing demand and prices for gems.
The company has warned that diamonds will become more expensive with global production set to decline starting from 2020.
"Unless major new discoveries are made in the coming years, supply can be expected to decline gradually from 2020," The Associated Press quoted the firm as saying.
The company noted that demand from the US, China and India is increasing continuously, but new mine discoveries are not sufficient to meet the demand. The last major mine discovery happened a decade ago at Rio Tinto's yet to be completed Bunder project in India.
In addition, existing mines in Botswana, South Africa and Namibia are becoming depleted, and miners are focusing on Angola, the Democratic Republic of Congo, Zimbabwe, the Siberian Arctic and Canada for new fortunes.
Nevertheless, De Beers does not expect a major hit to its business due to the shrinking supply. The company accounts for around 33% of diamond sales across the globe.
Ever-increasing demand from the US, China and India would create a seller's market, leading to higher prices.
"Even under scenarios of volatile or weaker global economic growth, demand for diamonds is expected to show positive real growth in the next decade," De Beers said.
The company reported $1bn (£613m, €772m) in operating profit in 2013, more than double that of 2012.
The US is the biggest diamond market with a 40% share, followed by China which has a share of 15%. Despite growing from less than 3% in 2003, China is not likely to overtake the US as the largest diamond market for more than a decade, according to De Beers' CEO, Philippe Mellier.
"China and India, the engine for growth, these two big markets clearly could be as big as the US in the next maybe 15 years," said Mellier.