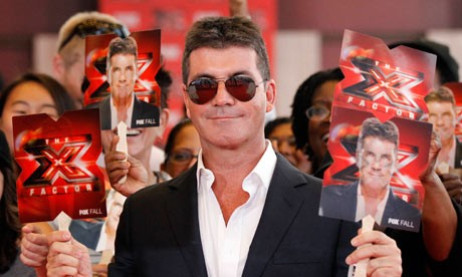 After almost a decade of discovering fresh singing talent, Simon Cowell is reportedly preparing to axe the UK X Factor.
According to the music mogul's ex Sinitta, Cowell will end the British version of the ITV talent contest in 2013.
The 90's popstar let slip during a recent interview with Closer magazine that her friend had always set himself a 10-year deadline for the hit show.
"I'm told next year is going to be the last. It'll have been ten years," she said.
The X Factor has seen its ratings plummet drastically since Cowell quit the show to launch the American version.
Despite a new look judging panel, the show is constantly plagued with fix rumours and BBC's Strictly Come Dancing continues to trump its ratings.
A show source, however, has downplayed the troubles saying: "There are no plans for it to end. It is one of the most successful shows in Britain."
Earlier this year Cowell revealed that he already had another show in the pipeline to replace it.
He told the Daily Star: "In a year's time we might say, 'Right, that's the end of The X Factor. Let's start something new.'"
"We have something in development which could replace The X Factor. Most things in music, fashion or TV tend to be across a 10-year period."