Simon Cowell Admits to 'Nights of Passion' with X-Factor Co-Judge Dannii Minogue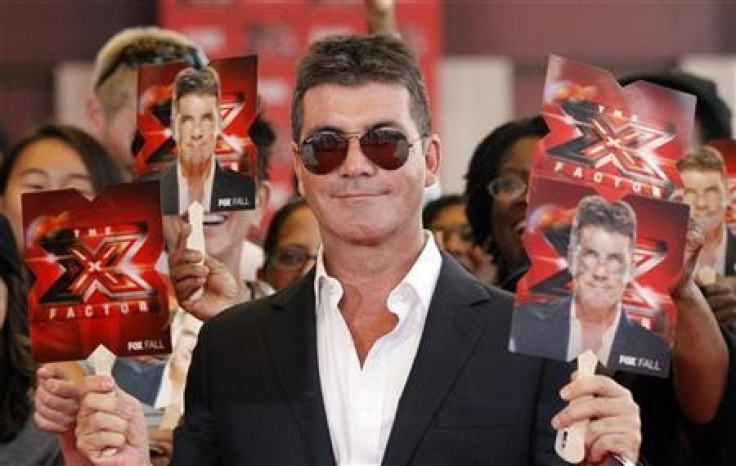 Is Simon Cowell the new George Clooney? The "Britain's Got Talent" (BGT) judge sure knows, it seems, how to charm the ladies, if his latest confessions are true.
During an interview for a biography, Cowell confessed to having a "passionate" relationship with co-judge Dannii Minogue.
"I had a crush on her. It was Dannii's hair, the sexy clothes, and the t**s. I was like a schoolboy. She was foxy. She was a real man's girl. Very feminine. It was genuine love. After Terri Seymour, I wasn't ready for another relationship," Simon was quoted as saying by the Mirror.
"Simon and Dannii always had a big on-screen chemistry, when Dannii joined the panel in 2007, but clearly managed to hide their affair from viewers. They are said to have spent several nights together, but the ­relationship petered out after a while," a source told the Sunday Mirror.
There were actually speculations regarding the two of them being together but since neither of them confirmed it, the media let it go. There was even a picture of them holding hands in Simon's car. However, at the time, Dannii admitted she was just flirting with him and denied fancying him.
"But that man could flirt with a book, a wall, anything. I don't fancy him and I don't have a type I go for, but I like a man who makes me laugh, who's intelligent and speaks his mind," Dannii stressed.
There was one hint of the two actually being in a relationship. In 2008, Dannii joked about Cowell having too much cosmetic surgery.
"He's got more botox in his body more than anyone on TV ever. It changes your face you can see that with Simon, he's that vain. He loves himself, he really does. And he's very honest about it," Danni said.
Meanwhile, the biography on Cowell - titled "Sweet Revenge: The Intimate Life of Simon Cowell" - is being written by journalist Tom Bower and also reveals Cowell was interested in another "X-Factor" judge - Cheryl Cole. He even put it as "a mouse being played on by a beautiful cat".
© Copyright IBTimes 2023. All rights reserved.