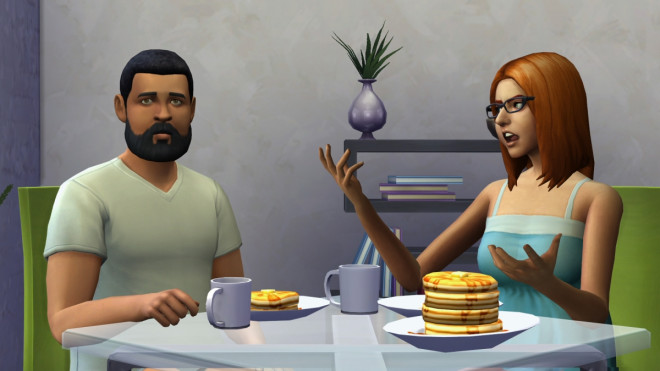 Russia has slapped an adults-only R rating on The Sims 4 for its inclusion of same sex marriage.
The news follows Nintendo's recent decision not to include same sex marriage in their forthcoming 3DS life sim Tomodachi Life.
The Sims 4's Russian Twitter account posted the news, saying the decision was made "in accordance with the law number 436-FZ".
An EA press statement on the matter reads: "We have no plans to alter The Sims 4. One of the key tenets of The Sims is that it is up to the player to decide how to play the game. We provide the simulation sandbox and player choice and creativity does the rest."
EA's The Sims is a family-friendly series that has been pro LGBT rights since its first game in 2000. While same sex marriage wasn't labelled as marriage until The Sims 3 nine years later, previous games allowed same sex couples to live together and enter a "joined union".
Russia's decision to only allow people over 18 to buy the game is in line with recent anti-gay laws. Last summer Russia was criticised worldwide for enacting an amendment to existing child protection laws that banned the distribution of "gay propaganda" in support of "non-traditional sexual relationships".
In 2009 The Sims 3 was not given an adult rating.
The Sims 4 will be released on PC later this year.