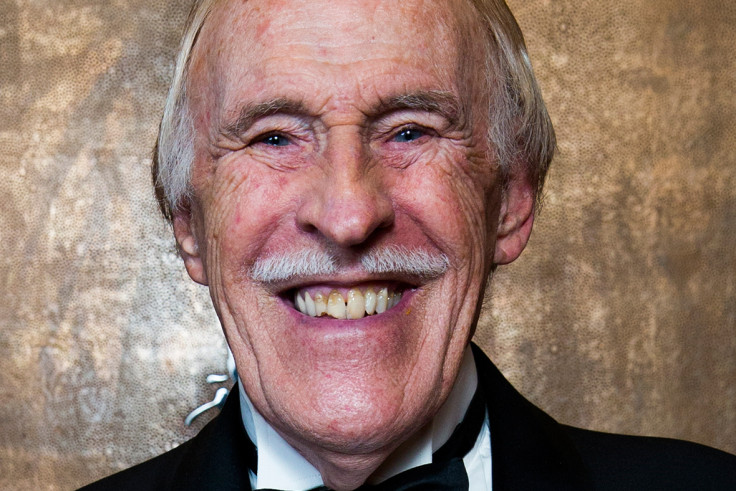 Sir Bruce Forsyth is back on his feet and laughing again after spending time in intensive care.
Close friend Jimmy Tarbuck, who visited the veteran TV legend at his Surrey mansion, has revealed that forsyth was in good spirits and back on form after five days in hospital where he was treated for a chest infection.
"It was just good to see him," said Tarbuck. "Wilnelia [his wife] made some sandwiches and a nice pot of tea and we just reminisced and blethered and laughed. He's getting there."
Tarbuck, who has been friends with the former Strictly Come Dancing host for over 50 years, said that while viewers were accustomed to seeing Forsyth looking sprightly on TV, they sometimes forgot his age.
"For 50 years, Bruce has been 35 years of age to everyone - when he's actually 89," he explained. "It's the lights and the adrenaline. It all happens when you walk on there."
Forsyth has had several health scares in recent years, according to Mirror Online. In February 2016 he underwent "life-saving" surgery, which left him too frail to attend the funeral of another showbiz pal, Ronnie Corbett .
Earlier the same year he was rushed to hospital after tripping over a rug and hitting his head at home. He was treated for cuts and a minor concussion.
In November, Wilnelia, a former Miss World contestant who is 30 years his junior, said that he had been having difficulties with his mobility . On Sunday (26 February) he was rushed to hospital after falling ill.
She revealed that in light of his health scares, the pair have had candid conversations about the future.
"He's the man I fell in love with because his brain is still there," she said. "He has a bit of a problem moving but we still laugh and talk. I pray, I believe.
"The main thing is that he's doing well. The pain is more emotional; sometimes we cry, but mostly we laugh."
Forsyth, who has six children, nine grandchildren and three great-grandchildren, formally stepped down from hosting Strictly Come Dancing in April 2014 in a bid to reduce his workload and focus on his health.