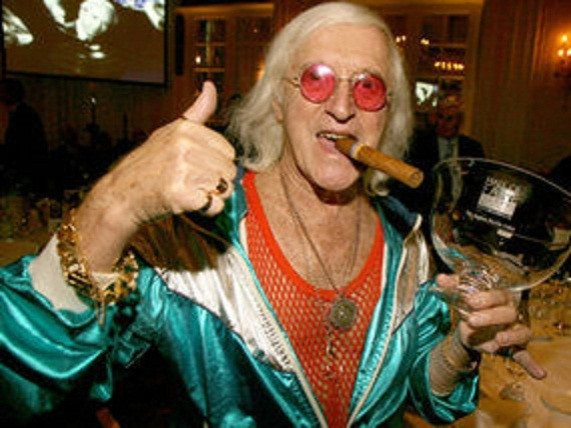 A sale of some of the possessions of the late Sir Jimmy Savile has got under way, including his trademark tracksuits, cigars and a Rolls-Royce.
Hundreds of people gathered at Savile Hall at the Royal Armouries to bid for some of the memorabilia collected by the former DJ and Top of the Pops presenter.
Items included some of his famous golden jewellery, the first chair from his Jim'll Fix It TV show, marathon medals and tracksuits and his beloved Rolls-Royce Corniche, which sold for £130,000.
Savile named the car "The Beast", and it still bears his personal registration number, JS 247.
The first item to be sold was one of his Highland suits, with the tweed jacket and kilt selling for £280.
All the money raised at the auction will be donated towards Savile's charitable trust.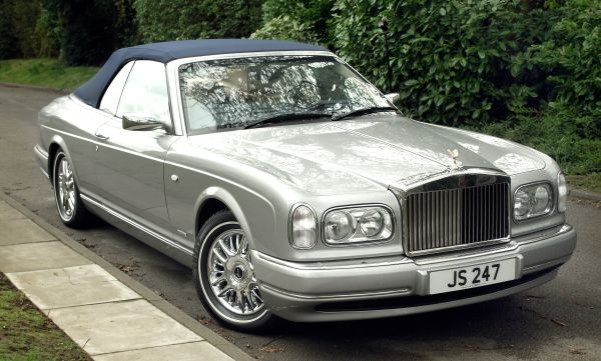 A Scottish shepherd's crook estimated to sell for between £30 and £60 went for £380 and a Scottish ram's horn and ash shepherd's crook, which had an estimated selling price of £50-£80, sold for 10 times the minimum figure.
Up to £300,000 was expected to be raised in total.
Over his lifetime, Savile is thought to have raised more than £40m.
He died just before his 85th birthday in 2011.