Rather than pressing click and buy on the latest hot product and going in rogue, wouldn't it be nice to have someone on hand to ask whether you're buying the right thing? The online beauty market is growing year-on-year with UK sales of health and beauty products worth more than £13.6bn. One Wakefield-based clinic, Face the Future, has logged on to help you buy the right products.
IBTimes UK tested out its Skype consultancy service with Food and Drug Administration (FDA)-approved practitioners to see whether a little on hand help is better for your skin and your wallet.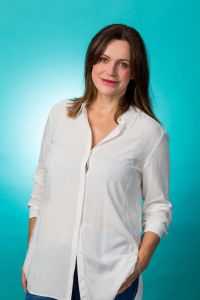 Enhancing skin health
Face the Future is run by nurse manager Kate Bancroft who lives and breathes beauty and skincare with her staff in Yorkshire. The firm is dedicated to enhancing skin health for the long term, using science-based, individualised programmes for men, women, and children. The team also specialise in procedures that are less invasive but incredibly effective. They also run an online store that offers a huge range of specialised skincare products.
But not everyone can travel to Yorkshire for a facial. The online consultations launched in 2015 were the brainchild of aesthetic practitioner Chloe Maundrill, who wanted to give the company's online customers a little more advice on the products they were buying.
Specialising in advanced skin care, its online store stocks everything from Heliocare to Skinceuticals, not your average pharmaceutical products, so it is particularly useful to have someone on hand (via Skype) to explain the pros and cons of certain brands without simply splurging. As Maundrill revealed, active ingredients will often counteract each other, so you could spend a fortune on a few things and end up back where you started.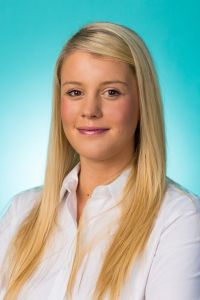 Skincare via Skype
Prior to my Skype appointment I had a few emails back and forth with Chloe, who would be running my consultation. As a skincare specialist focusing on hydrafacial, transdermal mesotherapy and Endymed Radio Frequency, I was excited as to what she could gauge via a laptop.
I was sent a very thorough questionnaire to fill in and asked to detail every beauty product I used as well as medication and describe my general lifestyle. I also sent over a clear photograph of myself without make up (not the ideal selfie) and waited for my chat.
A little sceptical about someone being able to judge my skin from across a screen, I had a flashback of bad department store advice, but as well as expert training setting these two apart, Face the Future does not charge for the consultation nor does it require a minimum spend, which was refreshing.
When Chloe and I logged on, I felt immediately at ease. It is easy to get defensive about skincare and your lifestyle when someone is trying to sell you something but the Skype chat was honest, informative and very interesting. While I got a gold tick for using SPF daily, I was also informed that a couple of the products I relied on were doing nothing but wasting my money.
As a fervent SPF devotee and a big fan of water, I have been very lucky with my skin but Chloe managed to pick out any niggling issues during the call and I was very pleased with the products selected that were for anti-ageing, further hydration and gentle exfoliation.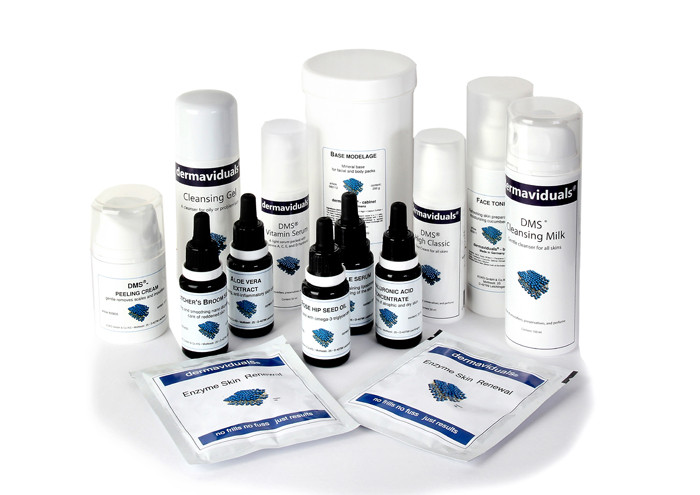 The products
Face the Future focuses on bespoke products and I was introduced to Dermaviduals, a German skincare brand that create base formulas that are free of emulsifiers, preservatives, perfume, mineral oils, silicones, dyes and amines.
These are then tailored to the user by adding the necessary treatments. In my case vitamin A for repair of the damaged skin cells and to encourage natural exfoliation, vitamin C for antioxidant protection and hyaluronic acid for moisturisation and plumping. This was to be used after a Dermaviduals emulsifier free cleanser, followed by my own hyaluronic and Heliocare sun protection.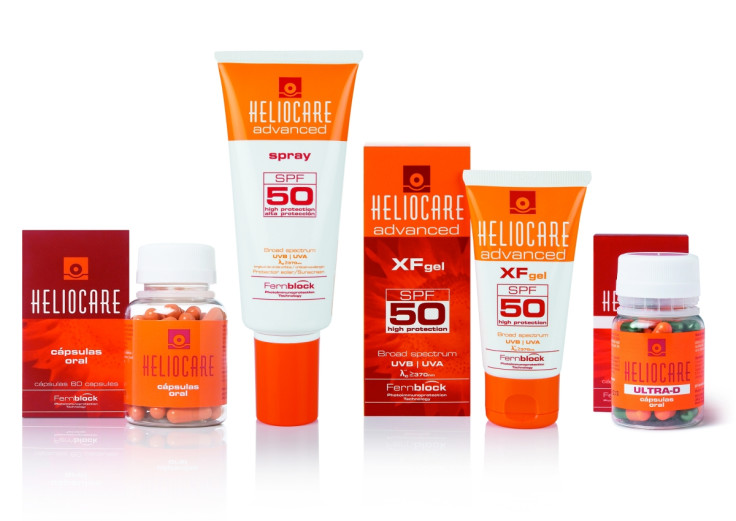 The best thing is that you are shown how to apply these products; if you decide like me to take their advice to try a new formulated serum and Dermaroller, to increase moisturiser intake to the skin from 8% to over 80%, this is essential.
For products that are usually only provided inside clinics, it is essential to have that knowledge passed on to you before you head to the checkout to avoid making mistakes with your skin. The ease of doing it online also makes it all too simple to become your own dermatologist and cause damage.
After I signed off, I was immediately emailed a breakdown of products recommended and a daily routine that included the brands I already owned and used to be applied morning and night. After purchasing these items, they arrived in a couple of days which was fantastic and I could begin my new routine immediately.
Was it effective?
In short, yes. The Dermaviduals products that were recommended were something I could never have purchased alone but the added Vitamin C and hyaluronic had an immediate effect on my skin and it felt supple and moisture rich after only one or two days.
The best part is that Chloe follows every consultation up after six weeks and retains your recommendations on file. So if you have an emergency and need a new batch sent out, you have a personal dermatologist on hand.
---
To try it for yourself, visit the Face the Future website. Scheduling time for Skype consultations is around one week prior to the call, although the clinic does take emergency appointments if necessary.
---