The mother of Youssef Zaghba – the Italian-Moroccan man named as the third attacker in the London Bridge and Borough Market attacks on 3 June – has blamed his London friends and the internet for his radicalisation and affinity towards Isis ideology.
"We always kept track of his friends and made sure he didn't fall in with the wrong people. But he had Internet and that's where everything comes from," Valeria Khadija Collina reportedly told Italy's L'Espresso news magazine in an interview.
Collina, who lives in Bologna, Italy, said she had paid a visit to her son in London, but "that neighbourhood did not make me feel comfortable". She felt her son was spending his time "with the wrong kind of people".
In 2016, Zaghba had tried to travel to Syria, but was stopped at the airport. He was also charged with terrorism offences after Italian anti-terrorism officers found images and videos of Isis extremism on his phone.
Collina, an Italian by birth who converted to Islam, explained that her son had been lured to join the Isis in Syria by the "fantasy that was transmitted by Internet". It made him believe that he could "live according to pure Islam" by joining the jihadist movement.
Collina had thanked the anti-terror police for stopping her son from travelling to Syria last year. This time they came with the news of her son's involvement in the London attacks.
"When children make mistakes, parents always feel some guilt. But I did my best, and I think he was worn down on the inside," Collina told the publication, according to Reuters.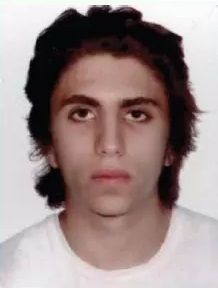 Zaghba, along with his friends Khuram Shazad Butt, 27, and Rachid Redouane, 30, first drove a white van into pedestrians on London Bridge and then began a stabbing spree. Seven people were killed in the rampage and dozens of others were injured of which some 21 people are still in a critical condition. All three of them were shot dead by police.
Collina said she spoke to her son two days before the attack and she now felt "it was a goodbye call". She said she agreed with the London imams who refused to give the three attackers a proper religious burial. "I understand and agree with their choice because it is necessary to send a strong political message."
Collina added that she has now resolved to dedicate her life to fighting Isis ideology by "teaching real Islam to people and trying to convince families to fill the void that they might find in their children".