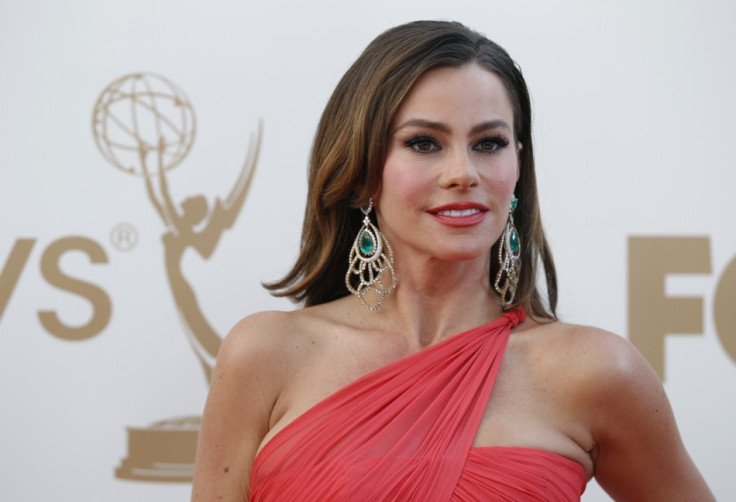 Actress Sofia Vergara is all set to celebrate her 40th birthday in Mexico. The Modern Family actress has invited almost 90 people to spend a whole weekend at the Rosewood Mayakoba resort on the Riviera Maya.
"She literally has about 90 people with her. Her entire family . . . came out to celebrate, even those living in Colombia," a source was quoted as telling Us Weekly. "Julie Bowen, Jesse Tyler Ferguson, Sarah Hyland and [her son] Manolo are all there with their significant others. Everyone is having a blast."
The Columbian actress' on-again boyfriend of two years Nick Loeb will also be present. The couple had briefly split in May but then united a few weeks later.
"All of the family has actually been really cordial to Nick," an insider told the tabloid. "Sofia and Nick have been staying in the ultra luxe Presidential Suite... it has its own private pool."
The duo was on a holiday recently, visiting some of Campeche's most famous tourist sites, including the Fort San Miguel.
"They are very much in love. They have been sightseeing together in Campeche, and are extremely happy. Nick would not be anywhere else but by her side for this important occasion," a source told E online.
The reunion was a surprise as their last break-up had a messy phase. According to a report in Daily Mail, Loeb was "a sex addict who indulges in multiple-partner cocaine-fuelled orgies".
However, not paying heed to the news doing the rounds, Vergara continued to concentrate on her celebration. She has been updating about her birthday moments with her followers on Twitter and posted a photo of herself and her travelling companions, including her son Manolo boarding a plane.
"Here we come Mexico lindo!!! My happy birth day trip is about to start," she wrote.
Instead of gifts, the star is asking everyone to donate to her charity, Dreams Without Borders, a non-profit organisation dedicated to instilling hope and inspiration into the lives of orphans in her home country Colombia. There is also an option for personal donations on her customised Giftiki page by donating a small amount or by signing and drawing on a collaborative eCard.