Sofia Vergara makes Stephen Colbert use her thong as a pocket square on The Late Show
The actress later posted photos from her interview with the caption "May I have those back Mr @colbertlateshow ????"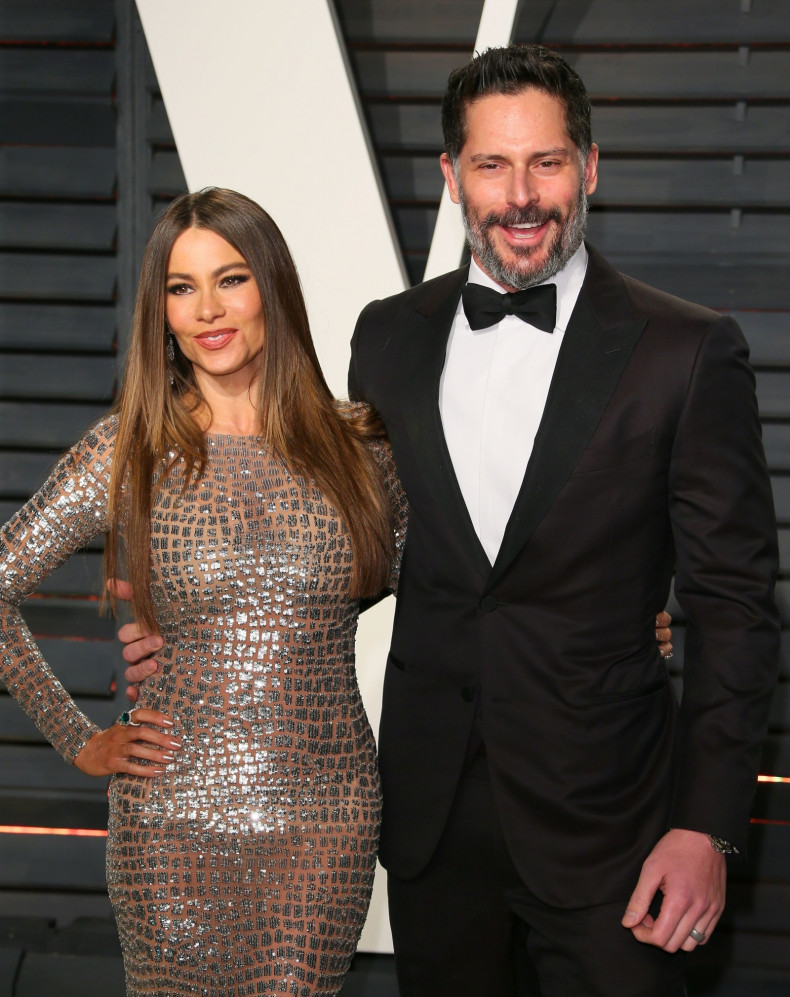 It is not often that guests manage to make Stephen Colbert blush, but we can totally understand why The Late Show host was turning a little red-faced during his 26 September segment with Sofia Vergara. The Colombian actress was out to promote her new underwear business Eby (Empowered By You) which also works to empower women.
Vergara decided to really have tongues wagging by pulling a thong from inside the waistband of her skirt while explaining to Colbert the concept behind the brand. "Hold it it's clean," she told the host as she presented him with the tropical printed pink thong. "You can take it," she added before turning it into a pocket square for his suit jacket.
Explaining the concept behind Eby, the 45-year-old bombshell said she was originally not interested in the idea of selling underwear. "I met this girl called Renata Black and she came to me with this idea," she recalled. "I get a lot of people telling me 'Why don't you join us here', or 'Invest in this' or 'Be a spokesperson' and I always have to first see what the product is... so I said to her, 'First of all, you have to show me your underwear'. She sent it to me and I loved it."
Ten per cent of Eby sales are transferred to the Seven Bar Foundation, a non-profit founded by Black and the money is used to provide underprivileged women with microloans for their own businesses.
Following the interview, the Modern Family star took to Instagram to post photos from the segment with the caption: "May I have those back Mr @colbertlateshow ????" referring to her underwear.
Vergara also spoke about her husband, Joe Manganiello, explaining what it felt like to be married to one of the hottest men in Hollywood. "He's spectacular," she said. "It's like waking up every morning to the Eiffel Tower. You don't get tired of that view, no matter what."
She does however believe that his inner self does not match his outside machismo. "He was put in the wrong body. He's a nerd... all he does is read and play Dungeons and Dragons.
"I think the next thing that gives him more pleasure than me is Dungeons and Dragons," she revealed to a surprised Colbert.
Sofia Vergara returns to television with season 9 of the hit comedy Modern Family which premieres on ABC on 27 September at 9/8c.