Sony announced four new smartphones at MWC 2017, alongside a handful of other smart gadgets. The two biggest releases from the company's handset business are the Xperia ZX Premium and Xperia XZs, which will go on sale later in Q2 2017.
Given Sony's convoluted branding conventions, you'd be forgiven for not immediately knowing which of the two devices is the Japanese firm's new flagship. Particularly as both the Xperia XZ Premium and Xperia XZs pack the same new camera technology and similar designs.
So, what's the difference between the two models and which phone offers the best of Sony? Here's a quick look at how the Xperia XZ Premium and Xperia XZs compare, which will hopefully help you make an informed decision about which one is worthy of your cash.
Sony Xperia XZ Premium vs Xperia XZs: Specs comparison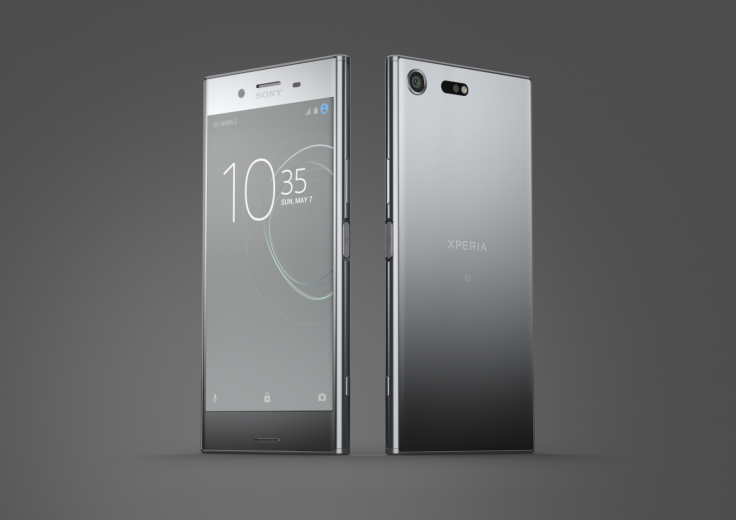 Sony Xperia XZ Premium vs Xperia XZs: Design
The Sony Xperia XZs measures 146 x 72 x 8.1mm and weights 161g, exactly the same as last year's XZ. The design is identical, from the wide top and bottom bezels to the sharp edges, water and dust proof IP68 certification and side-mounted fingerprint sensor, which sits beneath the power button.
The Sony Xperia Premium has a similar but more refined design to the XZs and is the larger of the two phones at 156 x 77 x 7.9mm, tipping the scales at 195g. The fingerprint scanner is once again hidden beneath the power button, and the phone is IP68-certified water and dust-resistant too. The Premium, however, may offer more durability as it is covered in Corning Gorilla Glass 5 on its front and back.
Sony Xperia XZ Premium vs Xperia XZs: Display
The Xperia XZs sports a 5.2in IPS LCD display with a full HD resolution of 1920 x 1080. This is powered by Sony's Triluminous display technology offering 16 million colours and a pixel density of 424ppi.
The Xperia XZ Premium has a 5.5in IPS LCD display with a 4K ultra-HD resolution of 3840 x 2160, giving it nearly double the pixel density of the XZs at 801ppi. It also sports Sony's Triluminous technology however the key feature here is the inclusion of high dynamic range, or HDR. HDR offers greater contrast and improved colour reproduction resulting in a more realistic picture quality.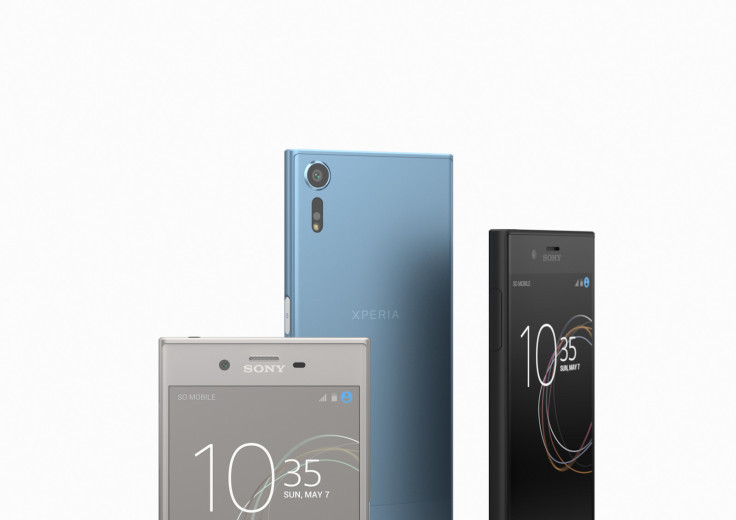 Sony Xperia XZ Premium vs Xperia XZs: Camera
The highlight of Sony's latest phones is its Motion Eye technology, which allows the Xperia XZs and XZ Premium to record super-slow motion video and playback at 960 frames per second (fps). It also features predictive capture technology, which when detecting motion automatically takes four photos up to one second before the shutter button is pressed.
Both the Sony Xperia XZs and Premium feature a 19MP primary camera with an f/2.0 aperture lens, LED flash and both phase detection and laser autofocus. This can capture 4K video at 30fps. On the front there's a 13MP camera with an f/2.0 lens with 1080p video capture.
The new Xperia XZ phones are Sony's first to feature a memory stacked sensor whereby memory is embedded within the sensor chip itself, resulting in faster scan speeds. They also feature LED flash, optical image stabilisation and both have laser and phase detection autofocus.
Sony Xperia XZ Premium vs Xperia XZs: Processor and storage
The Xperia XZs has exactly the same CPU setup as the 2016 model, sporting Qualcomm's Snapdragon 820 chipset, a quad-core CPU backed up with 4GB RAM, and either 32GB or 64GB storage. This can be expanded using a micro SD card up to 256GB.
The Xperia XZ Premium gets Qualcomm's next-generation Snapdragon 835 chipset, which previous rumours suggested had been lent exclusively to the upcoming Samsung Galaxy S8, supported by 4GB RAM.
The Xperia XZ Premium comes with 64GB internal storage, which again can be expanded to 256GB using a micro SD card. The device's graphics are provided by an Adreno 540 GPU, which has been upgraded from last year's Adreno 530.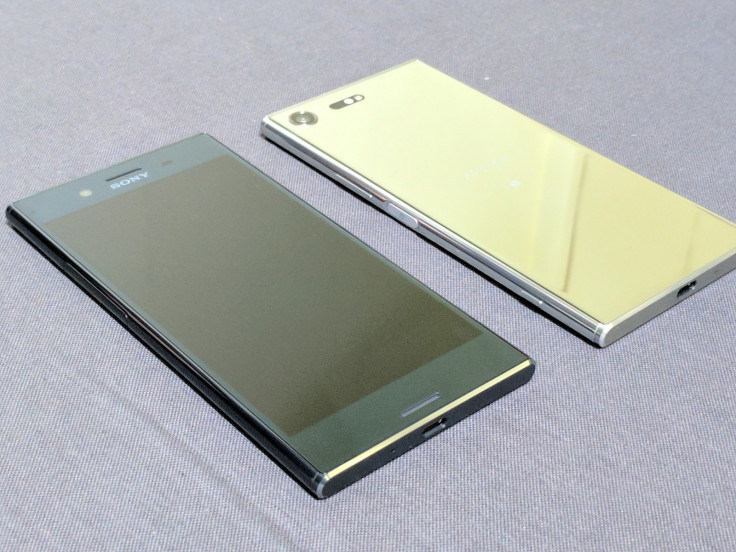 Sony Xperia XZ Premium vs Xperia XZs: Battery
As with last year's Xperia XZ, the XZs features a non-removable 2,900mAh battery with Qualcomm's Quick Charge 3.0 technology.
The Sony Xperia XZ Premium features a larger 3,230mAh battery, which again supports Quick Charge 3.0 technology via USB-C port.
Sony Xperia XZ Premium vs Xperia XZs: Price
Sony has yet to give pricing details of either the Xperia XZ Premium or Xperia XZs, both of which are due to be released in Q1 2017. Sony's latest 4K-capable phone, the Xperia Z5 Premium, cost £579 when it launched in 2015, whereas the Xperia XZ cost £549. We expect to see a price bump for Sony's latest devices however, particularly with the addition of the new camera tech.
Sony Xperia XZ Premium vs Xperia XZs: Verdict
For those of you wanting a flagship-grade phone, the Xperia ZX Premium is by far and away the superior Sony handset. Offering a 4K screen and top-end processor the ZX Premium is, for now at least, one of the most top-of-the-range Android phones available. This means it will be competing directly with the the LG G6 and Samsung Galaxy S8 in this year's smartphone listings.
The Xperia XZs is really just last year's phone with a new camera. If you were tempted by the Xperia ZX but never got round to buying one, perhaps the new Motion Eye tech will convince you to finally make the plunge, particularly as it will come at a cheaper asking price than XZ Premium. Just bear in mind that you'll be paying quite a lot for what is essentially a mid-range phone.
Be sure to follow us on Twitter @IBTimesUKTech for all the latest smartphone news and hands-on from MWC 2017.