A South Yorkshire Police sergeant who retired halfway during an investigation on police officers who failed to act in a case of paedopholia has been accidentally named by a police watchdog.
Rock star Ian Watkins was sentenced to 35 years in prison in December 2013, after pleading guilty to a series of child sex offences, including the attempted rape of a baby.
In August 2017, a report by the Independent Police Complaints Commission (IPCC) found that Watkins could have been caught four years earlier, had police properly investigated warnings about his behaviour.
Four officers in Doncaster were accused of failing to act following a series of complaints made by Joanne Mjadzelics, the ex-partner of the Lostprophets singer.
Police Sergeant Richard Barnes was the most senior of the four officers.
Barnes' identity was mistakenly disclosed in a a partially-redacted version of the IPCC's report sent to the The Yorkshire Post under Freedom of Information laws.
The newspaper explained that, following a request for the full report, the IPCC explained it was redacting the names of all officers on grounds that it was "personal information".
However, one passage of the documentation sent to the paper reads: "On May 11, 2012, Ms Mjazelics showed [redacted] and PS Richard Barnes an image of a five-year-old female. [Redacted] and [redacted] dismissed this image as being of an adult female and took no further action."
PS Barnes has not commented following the Yorkshire Post report.
Three of the four officers retired midway through the IPCC investigation. The fourth one was cleared of of misconduct at a hearing.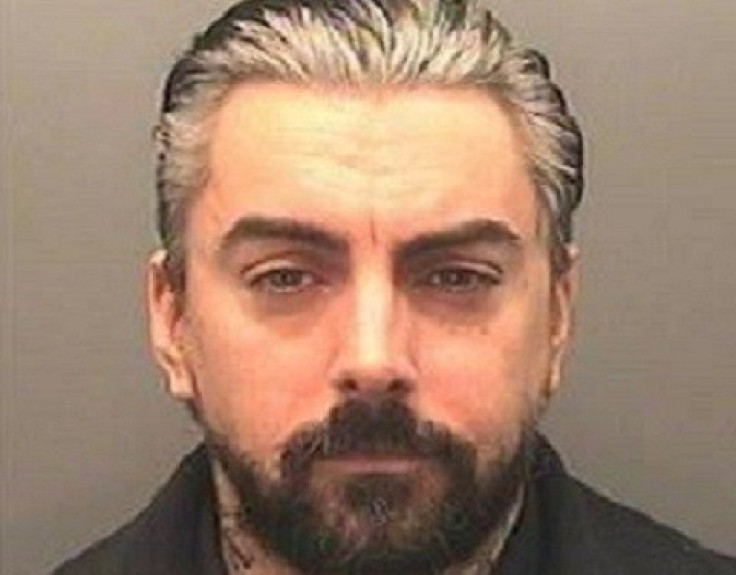 The IPCC said in August that its report had "raised the most disturbing concerns about the way in which reports of Ian Watkins' sickening child abuse were handled".
It said there was no evidence that police's inaction was due to Watkins' celebrity status. Instead, adequate steps were not followed as police officers assessed that Mjadzelics lacked credibility.
Jan Williams, IPCC Commissioner for Wales, said: "All those involved in responding accepted the initial sceptical view of Ms Mjadzelics' reports, demonstrating a lack of open-mindedness and professional curiosity. This continued until 'the right type of complainant came along'.
"Police officers will rarely encounter a perfect witness; it is vital that officers ensure they remain open-minded and pursue all appropriate lines of enquiry to establish whether there is any independent corroboration for the allegations being made. This case demonstrates the risks inherent in failing to explore investigative opportunities to the fullest in such circumstances."
South Wales Police apologised and accepted the IPCC findings. It also acknowledged it "failed to listen and properly investigate information about Watkins offending behaviour."