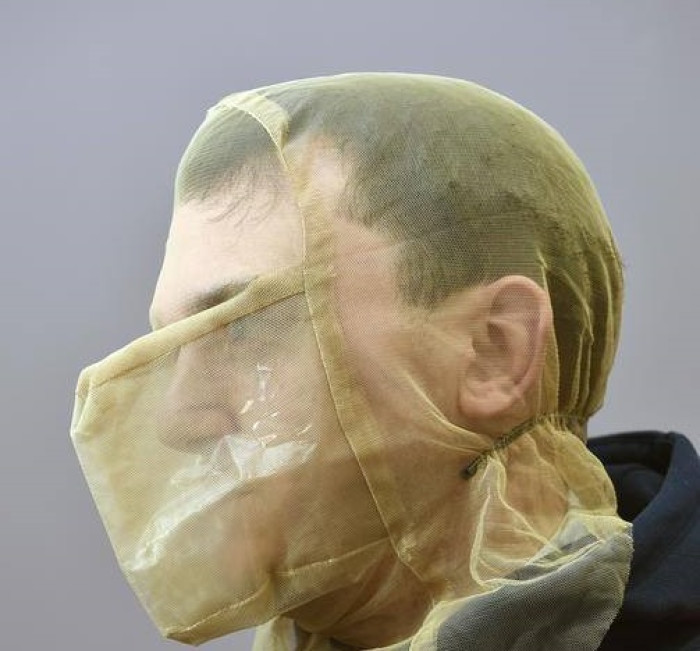 The decision of the Metropolitan Police to extend the use of controversial spit hoods across the whole of London has been slammed as "cruel and dangerous" by human rights activists.
They claim that the mesh hoods, which completely cover the face, violate the rights of detainees.
The Independent Police Complaints Commission (IPCC) is currently investigating the British Transport Police's use of a spit hood on 20-year-old Ik Aihie, who was detained at London Bridge in July 2016. He was left badly bruised after officers pinned him to the ground and forced him to wear the mesh hood.
The Met announced on Thursday (6 July) that officers would start using the hoods at custody centres across the capital after a successful pilot programme. The hoods were used to prevent officers from being assaulted by "spitting and biting" detainees, a statement explained.
Police said that the trial had revealed that the spit hood is an "effective, proportionate and necessary piece of equipment" if used appropriately.
Human rights organisation Liberty criticised the "primitive, cruel and dangerous" punitive measure and accused the police of trying to implement the use of the hood "with no public debate and no published evaluation".
Liberty director, Martha Spurrier, questioned why the public had not been presented with evidence supporting the use of the hoods.
"There have been far too many cases of their use against children and disabled adults, causing huge fear, humiliation and even suffocation – which makes it all the more disturbing to see the Met quietly roll this extreme measure out across our city," she said.
Amnesty International described the hoods as "little more than glorified sacks which restrict breathing and can cause extreme distress".