Update: Nintendo has issued an official press release detailing the content of the August update. There will be an increase to the level cap from 20 to 50, two new matchmaking modes, new weapon types and 40 new pieces of gear.
Squad Battle allows players to play alongside friends in ranked battles in teams of between two and four players. Private matches will be fully customisable and allow up to eight players to play one on one, two on two, one on two, one on four and so on.
The bucket weapon is called the Slosher and the minigun weapon is called the Splatling. Nintendo has also confirmed that additional maps and weapons will continue to be added after the August update, heading into autumn.
Original Story: Nintendo has announced what will be included in the first major update for online Wii U shooter Splatoon, revealing that two on two multiplayer, private matches, new maps, new weapons and new gear are all coming as part of a free update.
The update arrives on Thursday 6 August in Japan, with no details yet released regarding the European and North American releases. However, all updates to date have arrived in all territories within a day.
Details on what will be included comes via NeoGAF user translations of official Splatoon tweets written in Japanese, and from the GameXplain video embedded below.
A TV advert was released over the weekend in Japan offering players a glimpse at what to expect from the update. We see two new maps (screen-grabbed below) and most prominently a look at the new minigun weapon in action.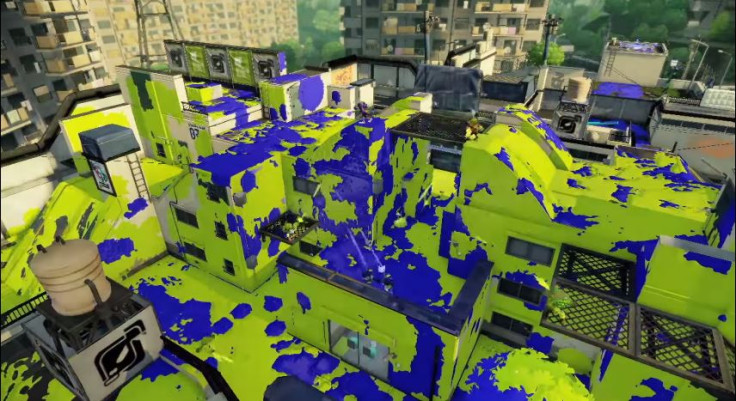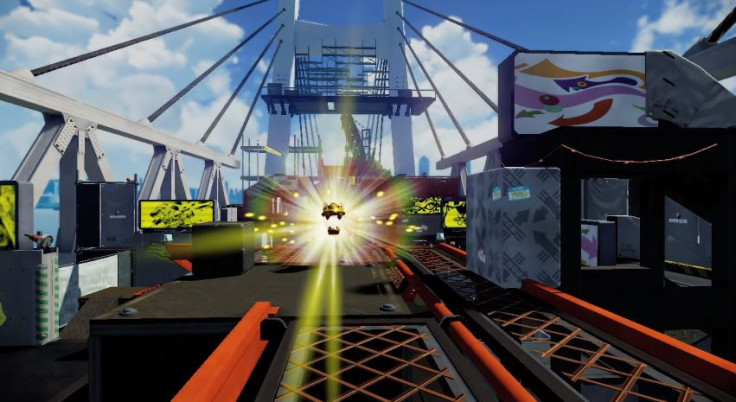 Another new weapon sees an Inkling dispatching enemies and coating the level by lobbing paint buckets, while a third new weapon takes the form of a dragon's head. There are also glimpses of new clothing to be unlocked in-game.
GameXplain dug through the trailer to unearth those secrets, also spotting that there may be new music coming to Splatoon as part of the update.
The Urchin Underpass level is also being taken offline between 3 -5 August to undergo "improvement works" likely meaning tweaks from the developers to the popular level.
The August update has been expected since the game launched in late May. A summer of free content was promised by Nintendo and has certainly delivered, helping keep the game popular and active for longer than many had expected.
Splatoon puts a spin on the third person shooter genre, tasking players with coating the environment with their team's coloured ink to win matches – switching the focus from killing opposing players to make one of the very few child-friendly shooters.
Splatoon has been a big success for Nintendo, receiving great reviews and selling strongly –passing one million sales in late June. You can read our review of the Nintendo's new IP here.
For all the latest video game news follow us on Twitter @IBTGamesUK.