UK eSports company Gfinity working on drug-testing framework following ESL announcement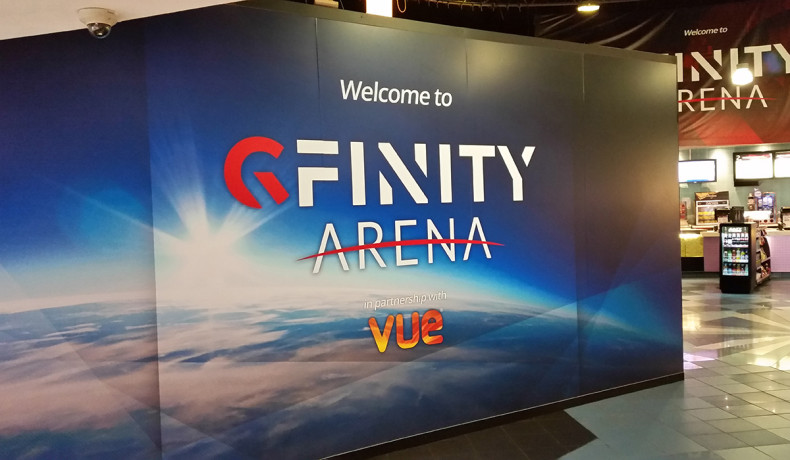 Following news that the ESL (Electronic Sports League) is to introduce random testing for performance enhancing drugs (PEDs) from August, the UK's largest eSports company, Gfinity, has responded by saying it too is working on establishing a "common testing framework".
IBTimes UK reached out to Gfinity – who earlier this year opened the UK's first dedicated eSports arena in London – to ask them about the news and whether they will be following suit.
"Gfinity is aware of recent stories regarding the use of performance enhancing drugs (PEDs) within eSports. The use of PEDs is prohibited at all Gfinity competitions and we are working with the other leading global eSports tournament providers to establish a common testing framework to ensure that those breaching those rules will be identified," the company stated.
"As in any high level sport, such an approach is necessary not just to identify the small number of cheats, but to preserve the reputation of the majority who want a clean sport."
IBTimes has requested more information about which companies Gfinity is working with.
What is Adderall?
Adderall is a prescription medication used to treat attention deficit hyperactivity disorder (ADHD). It is used illegally (largely by students) as an aid to boost attentiveness, focus and concentration.
A notable Adderall scandal this year appears to have prompted the need for drugs testing in an industry that continues to grow year on year, with prize money continuing to build across the many competitions taking place around the world.
In spring Eurogamer published an investigation into the extent of Adderall use in Sports, then in July pro Counter-Strike player Kory "Semphis" Friesen stated publicly in an interview that "everyone" takes the drug to help boost their performance.
In the ESL's announcement, a spokesperson said: "In order to maintain the fair play spirit of our sport, ESL has partnered with NADA (Nationale Anti Doping Agentur, located in Bonn, Germany) to help research and determine an anti-PEDs (performance enhancing drugs) policy that is fair, feasible and respects the privacy of the players, whilst simultaneously providing conclusive testing results."
"ESL will remain proactive in ensuring all professional players and organisations involved in our competitions will be informed about the current status of this initiative. This will include the list of banned substances, the methods of testing, and the disciplinary actions for players caught using PEDs and/or admitting to having used them."
For all the latest video game news follow us on Twitter @IBTGamesUK.