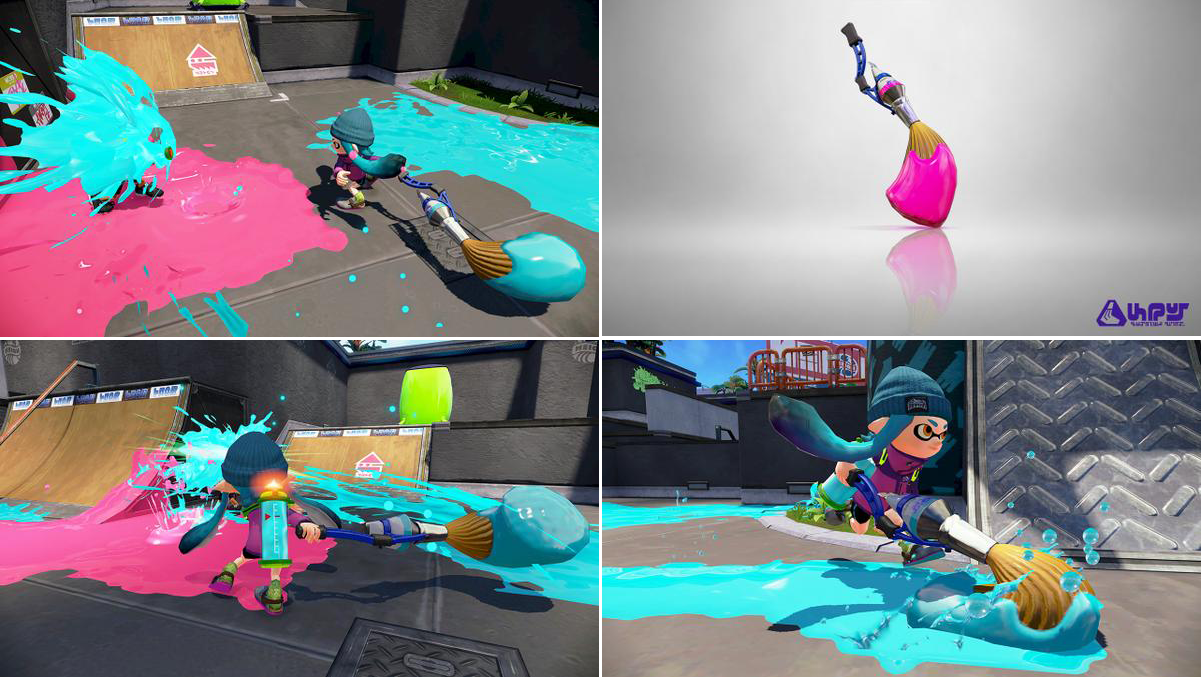 Nintendo's next free update for Splatoon will introduce the paintbrush weapon, also being referred to as the Inkbursh, according to the Nintendo UK Twitter account. It is being released tomorrow morning (Saturday 6 June).
The Inkbrush arrives tomorrow morning! #Splatoon pic.twitter.com/OZVyWg0jKH

— Nintendo UK (@NintendoUK) June 5, 2015
This follows a tweet from the Japanese Splatoon account that gives further detail. Translated it reads: "The weapon shaped like a writing brush is weak, but the speed at which you can leave a trail behind you is high.
"Flank your opponents from behind with a barrage of ink." The tweet goes on to say that the inkbrush's throwable weapon is the sprinkler while its special is the tornado ink strike.
Images of the brush in action were also posted to the Japanese account, which we have compiled at the top of this story. The weapon was featured in a few of the game's pre-release trailers and TV ads, so there is some anticipation among fans for its arrival.
Splatoon is Nintendo's biggest game of the year so far, a cracking subversion of the online shooter genre that is distinctly Nintendo. Our review calls the Wii U exclusive the gaming giant's "most creatively successful new IP since 2001's Animal Crossing".