Rise of eSports sees pro gaming reach scale of NFL by 2017 says betting company Unikrn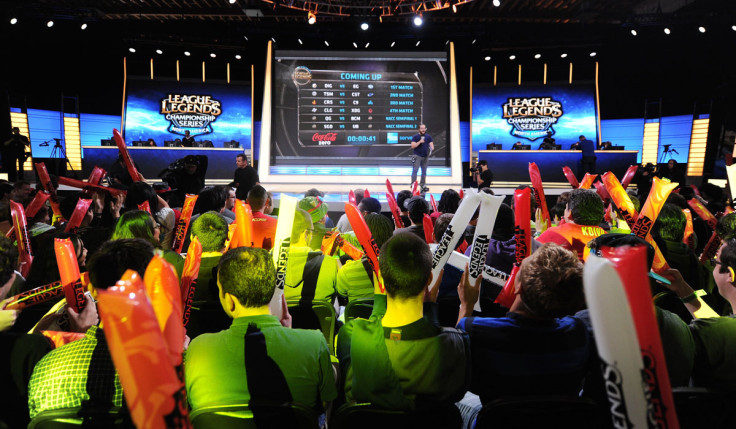 Competitive gaming is "global" and will be as big as the NFL by 2017 according to Unikrn CEO Rahul Sood, who spoke to BBC Click about the growth of eSports around the world.
"The amount of people who watch eSports is about the same amount of people who watch the NHL hockey. By 2017 we believe it will be as big as the NFL," said Sood, whose company were recently licensed to allow betting on eSports in the UK.
"When we talk to some of the people who are professional gamers, these are kids that could never be a footballer, they're never going to be the next David Beckham, they're certainly not going to become a quarterback in the NFL, but now they have a chance to become something. They have an opportunity to build a career in an area nobody even thought possible before.
"It's truly a generational thing," he continues. "Most parents don't understand that kids and people watch people play video games - they don't get it. People grow up on this stuff, they start at a very young age.
"Kids start playing on an iPad then work their way to Minecraft, then they go to League of Legends, they go to Dota and they start to really get into it. So in the next five or ten years you'll see this as a mainstay. You'll see that it's on channels like ESPN on a regular basis, people will be watching it, engaging with it and it's only going to get bigger from there."
Competitive gaming has taken off in a big way over the past few years, and has made big in-roads in the UK over the past 12 months or so.
UK-based eSports company Gfinity launched the UK's first dedicated eSports arena in London earlier this year and in June the League of Legends Championship Series is heading to Wembley Arena.
© Copyright IBTimes 2023. All rights reserved.