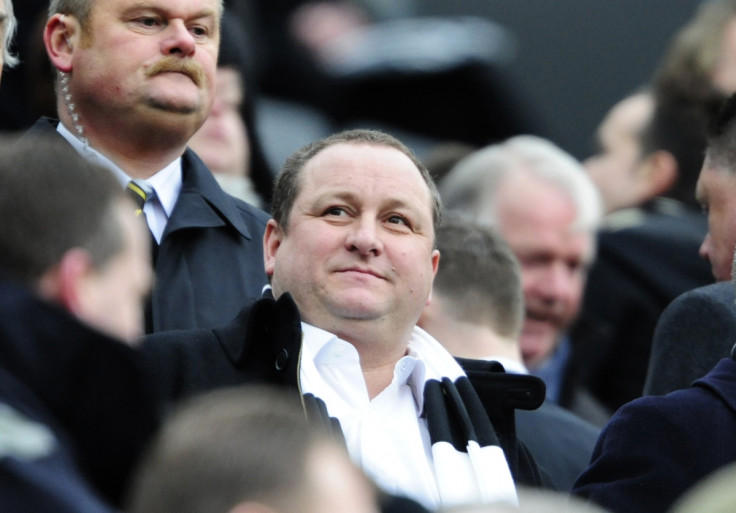 Sports Direct owner Mike Ashley will personally oversee a review of all agency workers' terms and conditions following recent criticism of employment practices at its warehouses. Britain's biggest sportswear company was found to have implemented strict searches and surveillance against its temporary warehouse staff and was accused of effectively paying less than the minimum wage as a result of unpaid overtime.
An investigation by the Guardian showed staff at a warehouse in Shirebrook were subjected to searches as long as 15 minutes before and after their shifts had finished as part of a crackdown on theft, time for which they were not paid for. Staff are also docked 15 minutes of pay if they clock in as little as one minute late.
According to the report, employees are given a list of 802 sports brands they are not allowed to wear on-site and the warehouse tannoy is used to "harangue" or "name and shame" staff who appear not to be working hard enough.
Sports Direct has denied further "unfounded criticisms" that it penalises staff for being ill and used staff "league tables" to monitor staff performances. The company also defended its use of zero-hour contracts at its shops, pointing out it is not the only company that does it, while also highlighting a "significant number" of casual workers were given permanent contracts "when the circumstances allow".
A spokesperson said: "Sports Direct directly employs a number of staff in the Shirebrook warehouse. The remaining workers in the warehouse have contracts with one of two main agencies the company uses to staff the warehouse.
"These contracts are on an agreed (between the worker and the agency) contracted hours basis. No Sports Direct employees are engaged in the Shirebrook warehouse on a zero-hour contract, and the main agencies have confirmed to us that none of their workers are engaged on a zero-hour contract.
"Neither agency workers nor employees are subjected to 'naming and shaming' via publication of a league table identifying individuals by name. The company uses an anonymous ranking system to monitor performance. An individual's unique number (known only to the employment agencies, the company and the worker) benchmarks staff against the anonymised data of their peers. Individuals can check their performance, should they wish to do so.
"The warehouse tannoy is not used to 'harangue' or 'name and shame' staff; the tannoy is used for logistical reasons, for example, to redeploy staff to other areas of the building or to let staff know that a truck is waiting for stock to be dispatched.
"Sports Direct does not penalise its staff for being ill. Sanctions may be applied if workers fail to follow the company's reasonable sickness absence notification procedures, which are in line with industry best practice. The company is not aware of any occasions on which sick children have not been able to be collected from school by their parents. Sports Direct allows staff time off to look after dependants in such circumstances."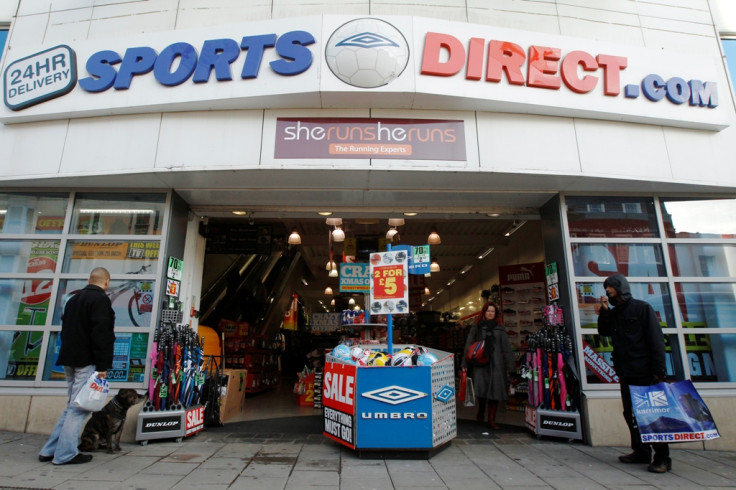 Responding to the practice of 15-minute searches on the warehouse staff members, the company added: "Sadly, all companies have to be cognisant of theft from warehouse operations. As such, there is a need for some security measures to be in place at Shirebrook. One simple and sensible way of managing this issue is to ensure that workers do not wear the clothing brands stocked in the warehouse. This is not an unusual practice in many retail companies' warehouse operations. There are of course numerous other brands that staff can easily wear."
Sports Direct also denied it was underpaying its staff and said "virtually all" casual retail workers were eligible for bonus payments in addition to their contracted hourly rate of pay. In November, the company said more than 80% of retail casual workers achieved a performance-related bonus.
Ashley, who also owns Newcastle United, is expected to start work on overseeing the terms and conditions of Sports Direct's employees in the new year.