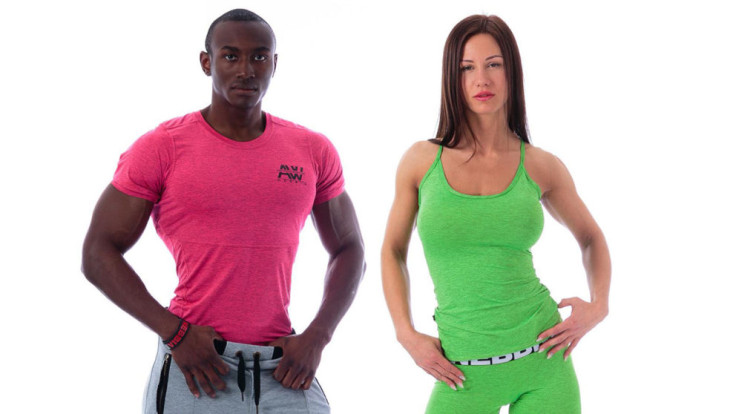 A sportswear company gave a fitting response to customers who complained about an advert featuring a black bodybuilder - by offering a refund, on the proviso that they they email an address which reads: "I am racist."
Slovakian firm Nebbia received a barrage of racist hate mail after it published the advert which features a black bodybuilder modelling their stylish sportswear on its Facebook page .
Racist commenters posted a litany of abusive and offensive remarks calling the bodybuilder "a murderer" and "an ape in sportswear".
Nebbia chief executive Martin Peck, however, had the perfect response, issuing a stern statement saying that his firm doesn't want "people who feel racial hatred to wear our clothes".
Expressing his disbelief at the reaction he said: "Nebbia is a global brand which uses sportspeople of colour for marketing purposes. I thought that racism did not exist in a developed society like ours; unfortunately, we see in hundreds of reactions that it's deeply rooted in people.
"Racism has no place either in sport or anywhere else," he added.
Peck went on to offer refunds to customers who said they would not buy from a company that promoted multiculturalism, but only if they publicly admitted they were racist.
Peck's response was applauded by many customers who pledged to buy Nebbia products in an act of solidarity.
Following the controversy mobile phone operator o2 offered its support to Nebbia by publishing a post on its Facebook page which read: "We are all equal, and therefore the colour doesn't matter. That's what matters, is to speak up when needed."
Last week, Slovakian Prime Minister Robert Fico unveiled a special police unit to fight extremism, warning that a "new wave of fascism" had risen across the country Sky News reports.
It follows an electoral shock last year, when the far-right People's Party Our Slovakia won seats in parliament for the first time.