Square Enix unveils Final Fantasy 12 The Zodiac Age HD remaster for PS4 with new trailer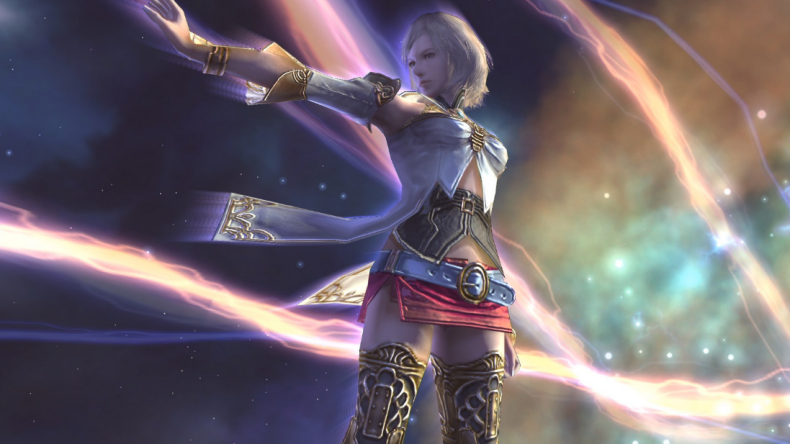 Publisher Square Enix has announced that a remastered version of the PlayStation 2 RPG, Final Fantasy 12, will launch for the PS4 in 2017. Titled Final Fantasy 12: The Zodiac Age, the revamped version will feature improved graphics, remastered audio and the Zodiac Job System, a 12-character progression system that was previously exclusive to a Japan-only version of the game released in 2007.
"Hardcore Final Fantasy fans in the US may remember that an International Version of the game was released that included a new character growth system, as well as various other improvements to the game's interface," Square Enix producer Hiroaki Kato wrote in a PlayStation blog post on 6 June. "We are happy to report that The Zodiac Age integrates all of these features and updates, so fans can finally experience them for themselves."
The upcoming re-release of the 2006 game will include graphical enhancements to character models, backgrounds and cinematic cutscenes. In addition to 7.1 surround sound support, players will be able to switch between Japanese and English voices and have the option of choosing the original 2006 soundtrack or opt for the "re-recorded" score.
Kato also notes that the PS4 version will include Trophy support and Share functionality, shortened loading times, an auto-save feature, an overlaid location map and more.
A new trailer of the remastered version of the game has also been released, showing off some of the title's shiny new and improved graphics.
The latest entry in the long-running Final Fantasy franchise, Final Fantasy 15, is set to release on 30 September for PS4 and Xbox One. The Final Fantasy 12 remaster will be released in North America, Europe and Japan in 2017.
More information on the upcoming games will likely be revealed during next week's E3 conference.