Star Trek icon George Takei accused of sexually assaulting young male model
The allegation is the latest in a string of sexual assault claims following the Harvey Weinstein scandal.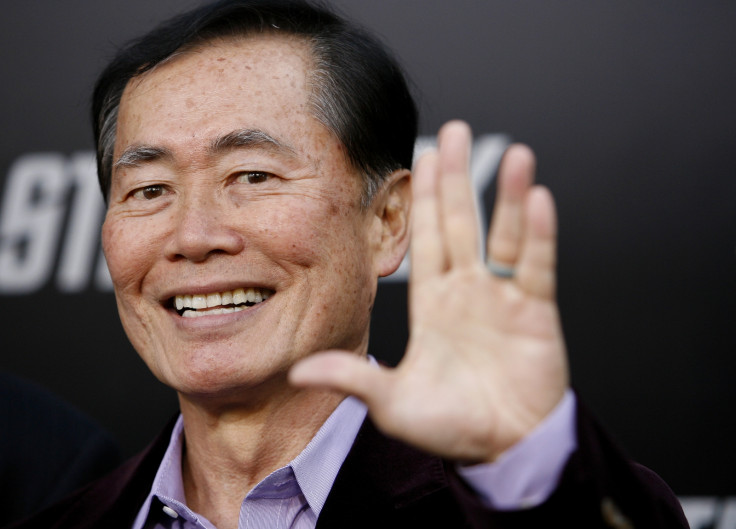 Gay rights activist and Star Trek star George Takei has been accused of sexual assault by a former actor and model.
Scott R. Bunton, who was 23 at the time, told the Hollywood Reporter that the incident occurred in 1981, just as he was beginning his career in Hollywood.
According to Bunton, the pair met at a bar and exchanged numbers. Bunton said he had recently broken up with his boyfriend and that Takei, who was 43 or 44 at the time, was supportive of him.
"He was very good at consoling me and understanding that I was upset and still in love with my boyfriend," Brunton told The Hollywood Reporter. "He was very good about me spilling my heart on my sleeve."
After a night out together, the pair went back to Takei's apartment for more drinks. But after a second round, Brunton claimed that he began "feeling very disoriented and dizzy" before passing out on a beanbag.
When he regained consciousness, Brunton alleges that he looked up to find Takei groping him.
"The next thing I remember I was coming to and he had my pants down around my ankles and he was groping my crotch and trying to get my underwear off and feeling me up at the same time, trying to get his hands down my underwear," Brunton told The Hollywood Reporter. "I came to and said, 'What are you doing?!' I said, 'I don't want to do this.'"
Brunton said he then left the apartment, despite Takei – who is best known for his role as Hikaru Sulu in the Star Trek TV series – reportedly telling him "to relax" and "get comfortable".
"I managed to get my pants up and compose myself and I was just shocked. I walked out and went to my car until I felt well enough to drive home, and that was that."
Brunton said he never went public with the story as he thought no one would believe him. However, he changed his mind after Takei publicly responded to the allegations against Kevin Spacey, in which actor Anthony Rapp accused the Hollywood star of sexual assault.
Spacey apologised, saying he didn't remember the incident, while also coming out as gay in the same statement. Subsequently, Takei told the Hollywood Reporter that Spacey was trying to deflect the situation.
"When power is used in a non-consensual situation, it is a wrong," Takei said. "For Anthony Rapp, he has had to live with the memory of this experience of decades ago. For Kevin Spacey, who claims not to remember the incident, he was the older, dominant one who had his way."
"Men who improperly harass or assault do not do so because they are gay or straight -- that is a deflection. They do so because they have the power, and they chose to abuse it."
Brunton said that the only thing he wanted from Takei was an apology, but expects him to "disown all this".
Four of Brunton's friends confirmed to the Hollywood Reporter that he had previously spoken to them about the incidence.
A spokesman for Takei told the outlet that the actor was not in the US and could not be reached for comment.