Terry Crews reports Hollywood executive who 'groped his privates' to police
Crews revealed the sexual assault in a series of posts on Twitter.
Terry Crews is taking legal action against the "high-level Hollywood executive" who groped him at an industry bash in 2016.
The Expendables star, who detailed his sexual assault at the hands of an unnamed "honcho" on Twitter last month, has filed a crime report with the LAPD.
"We can confirm that a crime report was completed at the LAPD Hollywood division station," said a spokesman, who said he could not reveal the name of the alleged assailant.
As the alleged incident is within the statute of limitations, the report could lead to a criminal investigation.
Crews went public with the allegations as the accusations against shamed producer Harvey Weinstein mounted, casting a spotlight on a festering Hollywood scandal.
The father of four stated that while he was at a star-studded event with his wife Rebecca King-Crews last year, a media boss came over and "groped my privates,"
The 49-year-old star told his 645K followers that he immediately wanted to "kick his ass right then" but had to consider how his actions would impact his career as a black man.
"I thought twice about how the whole thing would appear: '240 lbs. Black Man stomps out Hollywood Honcho' would be the headline the next day," he explained. "Only I probably wouldn't have been able to read it because I WOULD HAVE BEEN IN JAIL. So we left."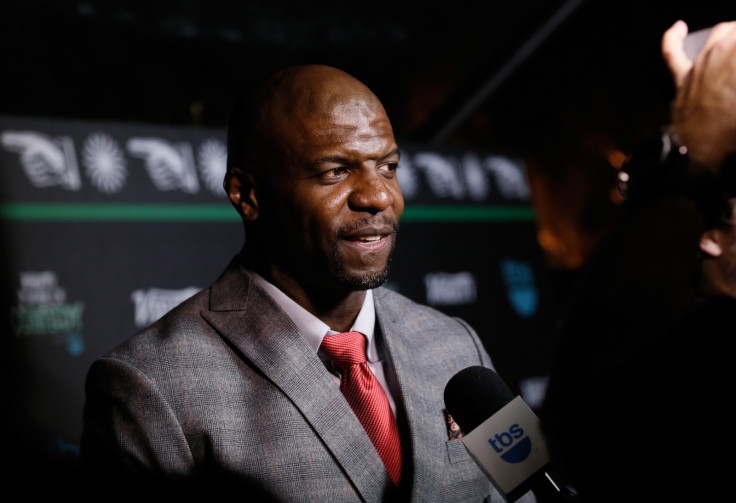 He continued: "I let it go. And I understand why many women who this happens to let it go," he said. "Who's going 2 believe you? (few) What r the repercussions?(many) Do u want 2 work again? (Yes) R you prepared 2b ostracized? (No)".
Although the actor has yet to name the alleged groper, Variety, named Star agent Adam Venit, the head of talent agency William Morris Endeavor's motion picture group. Venit is on currently on leave from the agency as it investigates the claims.
Venit's high-profile clients include Dustin Hoffman and Brett Ratner, both of whom have been accused of sexual harassment in recent days.