Las Vegas police have found at least 40 firearms belonging to the 64-year-old Mandalay Bay mass shooter Stephen C Paddock. Around half were in the hotel room where he launched his massacre and later killed himself, and the rest at his house in the Nevada town of Mesquite.
At least 59 people were killed and hundreds more injured when Paddock opened fire on a crowd of 22,000 people during the Route 91 Harvest country music festival on Sunday 1 October.
Paddock unleashed his weapons from a room in the Mandalay Bay hotel, across the street from the site of the festival, until he was located on the 32nd floor by police. They found him dead from a self-inflicted gunshot after gaining entry to the room with a controlled explosion.
Clark County Sheriff Joseph Lombardo said police found 23 weapons in the hotel room. Paddock's arsenal included assault-style rifles with scopes and rifles that appeared to have been modified to convert them into machine guns, probably so his guns fired more rounds, faster.
Officials said AR-15-style rifles, a civilian version of a service rifle used by the American military, were found in the room.
AR-15s have been increasingly used in mass shootings in the US. This weapon was used in the 2016 Orlando shooting, the 2015 San Bernardino attack and in the killings at Sandy Hook elementary school, Connecticut, in 2012. They were banned from 1994 as part of the Federal Assault Weapons Ban, which expired a decade later.
The rifles are mistakenly referred to as "assault rifles". However, this weapon only has a semi-automatic setting, and cannot switch to fully automatic. "AR" does not refer to assault rifle, but to ArmaLite Rifle.
The AR-15 is a magazine-fed weapon and uses .223 calibre ammunition. It functions like other "semi-automatic civilian sporting firearms" as it fires only one round when the trigger is pulled, according to the Firearms Industry Trade Association.
The magazines have a capacity of between 5 and 30. However, these rifles can be modified so that shooter can apply larger magazines. It is believed that Paddock could have modified his guns so that he could fire at a higher speed.
Paddock brought in at least 10 suitcases into his hotel room and there were two tripods, which he could have used to fire more accurately.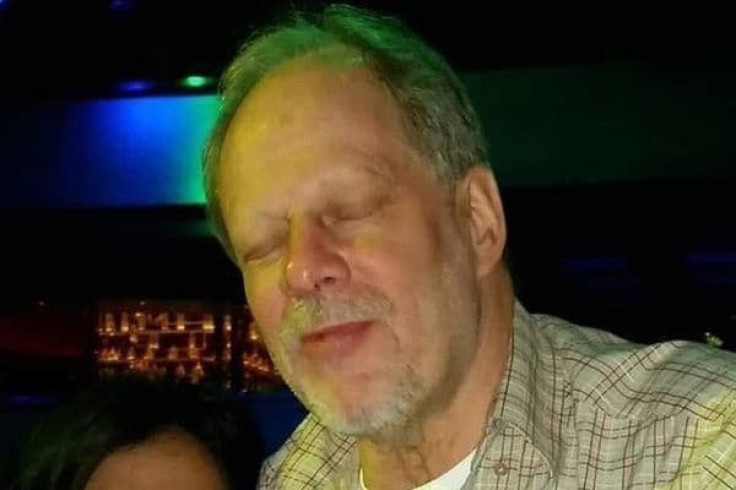 Audio recordings of the shooting suggest that at least one of the weapons used int the shooting fired automatically, the News York Times reported. Another 19 firearms, some explosive and thousands of rounds of ammunition were found at Paddock's home in Mesquite.
Authorities also recovered ammonium nitrate, a fertiliser compound that can be used in explosives, when they searched the gunman's car. The fertiliser was used in the 1995 truck bombing of the Alfred P. Murrah Federal Building, in Oklahoma City, which killed 168 people.
A Guns & Guitars store in the city of Mesquite said it had sold a gun to Paddock who "never gave any indication or reason to believe he was unstable or unfit at any time," Reuters said.
Paddocks' motives are unknown. Police said they are not treating the mass shooting as terrorist incident and investigations are ongoing. The Islamic State (Isis) terror group claimed responsibility for the attack, but analysts pointed out such claims lack credibility and evidence, and are often just a propaganda tool.
Paddock's brother told reporters that, as far as he knew, the gunman held no religious or political affiliation and must have "snapped" when he went on a killing spree.
Debate on gun laws
The Las Vegas attack is the deadliest mass shooting in modern US history, surpassing the death toll of the attack at a gay nightclub in Orlando, Florida, in June 2016. Forty-nine people were killed and dozens injured when 29-year-old security guard Omar Mateen opened fire in the club.
The mass shooting is reigniting a debate on gun control in the US, where an average of 93 Americans are killed by guns every day and the rate of gun homicide is 25 times higher than in any other "developed country", according to non profit Organisation Everytown for Gun Safety.
The Second Amendment of the US Constitution guarantees citizens "the right to keep and bear arms". Federal laws set minimum standards for gun regulation, but individual states can implement their own laws.
Some restrictions were imposed with the introduction of the 1994 Federal Assault Weapons Ban. It was part of the Violent Crime Control and Law Enforcement Act of 1994, which expired in 2004 and was not renewed.
Nevada is said to have some of the most relaxed gun laws in the US. People do not need a permit to purchase and posses "a rifle, shotgun or handgun", according to the National Rifle Association (NRA), which lobbies for gun rights.
State laws do not prevent people from carrying firearms openly, but "one should exercise caution". It is legal to carry arms in bars, restaurant and casinos, but not government buildings, according to carrynevada.org.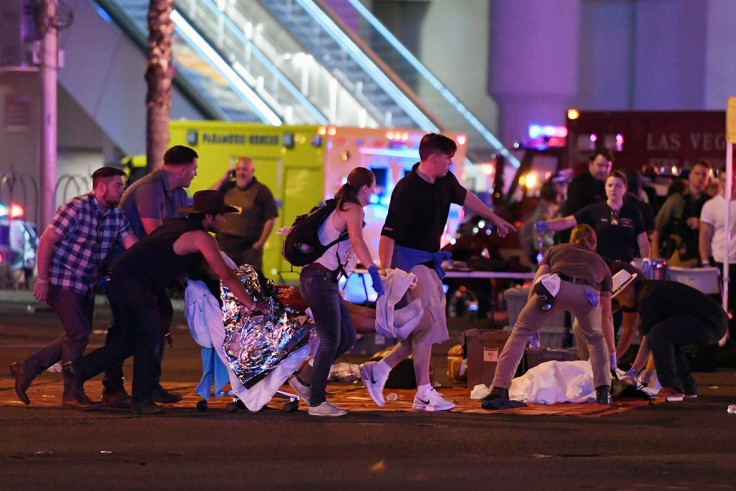 US President Donald Trump described the attack as an "act of pure evil" and offered his condolences to the families of the victims, but did not mention gun laws in his speech. In the aftermath of the attack, White House press secretary Sarah Huckabee Sanders a debate about gun control was "premature" as investigations were ongoing.
Former US Secretary of State Hillary Clinton, who ran against Trump in the 2016 presidential election, called for tougher gun laws. "Our grief isn't enough. We can and must put politics aside, stand up to the NRA, and work together to try to stop this from happening again," she said in a tweet.
"The crowd fled at the sound of gunshots. Imagine the deaths if the shooter had a silencer, which the NRA wants to make easier to get," she added.
The Congress is considering a law that could relax restrictions on the purchase of silencers. The provision is part of a wider bill know as the Sportsmen Heritage and Recreational Enhancement Act. Backers of the laws argue that silencers are used by hunters and target shooters. Critics claim they could hinder police's efforts to locate shooters during an attack.