Steve Rannazzisi: Comedian defended by The League co-stars for lying about escaping 9/11 attacks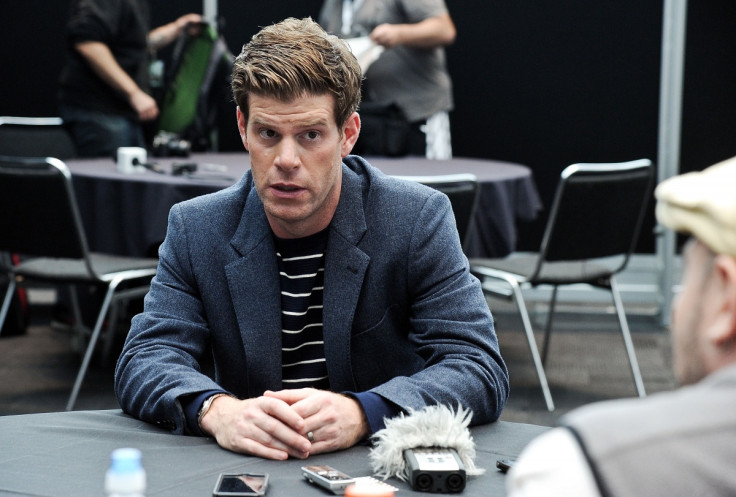 Comedian Steve Rannazzisi has received support from his co-stars on the sitcom The League after he admitted the story that he escaped the 9/11 attacks was a lie. The actor has received a backlash for the insensitive fabrication and TV network Comedy Central are now debating whether or not to air his upcoming special.
In the 14 years since the tragedy, which saw almost 3,000 people killed in the terrorist attacks on 11 September 2001, Rannazzisi, 37, has claimed that he was stuck on the 54th floor of one of the Twin Towers but managed to escape. The stand-up comedian cited this false near-death experience as the reason he left New York for Los Angeles with his now-wife to pursue his career in entertainment.
While many are outraged by the lie, Rannazzisi's co-stars have jumped to his defence. After he issued an apology when his deception was exposed, Katie Aselton, who plays the actor's wife in the FXX series, tweeted: "What @SteveRannazzisi did was super wrong, but if we were all held accountable for lies we told when we were [young] none of us would be clean. Guys @SteveRannazzisi is a comedian. He tells jokes. He's an actor on TV. He's not running for office or raising your kids. #perspective."
Jon Lajoie, who stars as Taco in the sitcom, chimed in: "Young comics say dumb things. Take a look at my entire youtube catalog. @SteveRannazzisi's a great guy who said a dumb thing." Also wading in to support the funnyman was Mark Duplass (Pete in The League), who wrote: "For 7 years Steve Rannazzisi has been a dedicated friend to me and a loyal, respectful scene partner to my wife.
"I believe that he made an idiotic, hurtful mistake he felt he could not outrun and then handled poorly. But I also know for certain that he is a good friend, a great husband and father, and has a big, generous heart."
In his apology, Rannazzisi tweeted: "I was not at the Trade Center on that day. I don't know why I said this. This was inexcusable. I am truly, truly sorry.
"It was profoundly disrespectful to those who perished and those who lost loved ones. The stupidity and guilt I have felt for many years has not abated. It was an early taste of having a public persona, and I made a terrible mistake."
In one of his "recollections" of his 9/11 experience, Rannazzisi is said to have told comic Marc Maron in 2009: "I was there and then the first tower got hit and we were like jostled all over the place. I still have dreams of like, you know, those falling dreams."
Rannazzisi had claimed that he was working at the Merrill Lynch offices in the south tower when the first plane struck the other World Trade Center tower. The comedian now states that he was actually working midtown on 9/11 and not for Merrill Lynch.
The actor has been promoting his comedy special Breaking Dad, which is due to air on Comedy Central on 19 September, but the network says it could pull the episode. In a statement released to Variety, the channel said: "We just learned about this last night. We are very disappointed to hear about Steve's misrepresentations and are currently determining how we will move forward."
© Copyright IBTimes 2023. All rights reserved.