Street Fighter 5 Ibuki trailer shows off its next DLC character's new ninja moves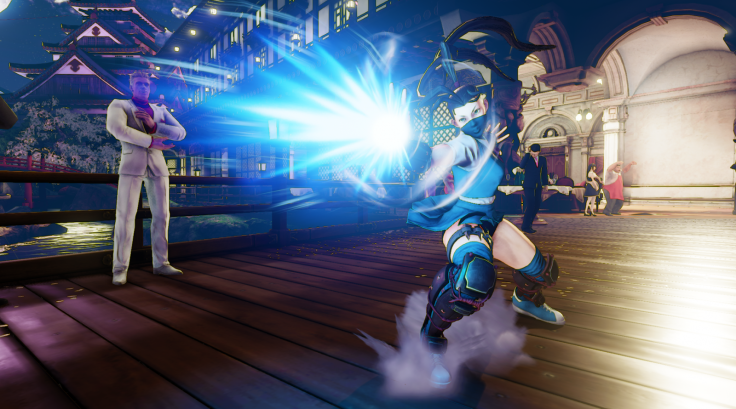 Capcom has released a brand new trailer for Street Fighter 5's latest addition to its roster – Ibuki. Debuted in 1997's Street Fighter 3, the feisty martial arts-trained kunoichi will return to the newest title in the Street Fighter franchise with plenty of old and new ninjutsu tricks "to keep her opponent guessing at all times".
Compared to previous games in the franchise, Street Fighter 5's Ibuki will function rather differently, featuring new weapons and mechanics detailed by Capcom on its official blog.
The new and improved Ibuki will be able to glide through the air and toss out ninja bombs, in addition to hurling her staple kunais at her opponents, making it difficult for them to gauge her next projectile attack.
Although she can choose to chuck one, two or her entire stock of daggers at a time, the ability does have its limitations.
"Now players will have to be much more strategic in their use as she can only stock five at a time before she has to quickly obtain another set," Capcom said.
Ibuki's V-Skill is the Tenrai which allows her to charge up energy and blast it from her palm towards her opponent. However, the range of the powerful blast will depend on the length of charging time.
Her V-Trigger is the Isshaku Horokudama that will allow players to toss bombs at their opponents. The direction and length of the fuse of the bomb will depend on the player's strategic tactics as well.
Ibuki's critical art will allow the energetic ninja to knock her opponent into the air, perform a series of ninjutsu skills and deal a powerful blast to their skull.
A new daytime version of the classic Kazuki Estate stage that is bathed in bright sunshine will arrive together with Ibuki as well.
Meanwhile, eagle-eyed fans will also notice that the person who made the gameplay trailer accidentally left their mouse icon in the frame. Check out Ibuki's quick and powerful new skills in action against April's DLC character Guile in the trailer below.
Capcom has not announced a release date for Ibuki yet.
Ibuki is the third character to be added to the Street Fighter 5 roster post-launch, following Alex and Guile. Balrog, Juri and Urien will also join the team in the coming months. All six characters will be earnable for free through gameplay. However, players who can't wait to try them out can grab them immediately by purchasing a season pass.
Capcom will also be releasing a Cinematic Story Expansion as a free update in June to further flesh out the game as well.
© Copyright IBTimes 2023. All rights reserved.