Super Mario Maker: Nintendo adding checkpoints in free November update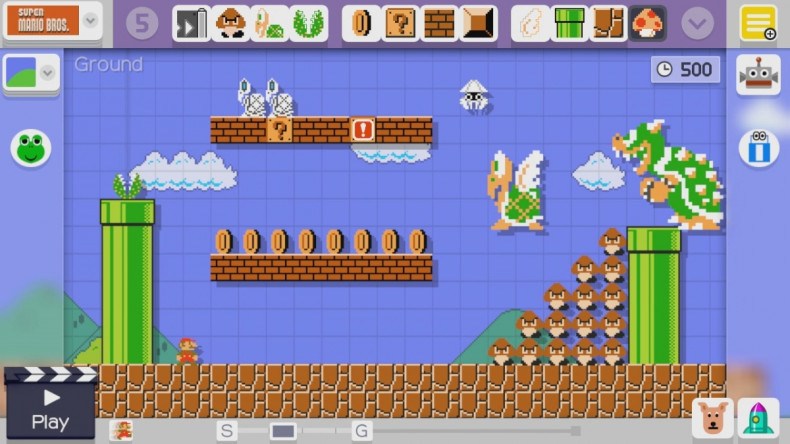 Checkpoints are finally coming to Super Mario Maker as part of a free update that Nintendo is putting together for the platforming creation game. On 4 November new items, a mini-game and a dedicated menu for Nintendo-authored levels will be added to the critically-adored Wii U title.
In our review of the game we noted the glaring omission of checkpoint flags, which would make the game's more challenging levels less frustrating and more palatable. Their inclusion should have been part of the main game on release but Nintendo has acted quickly to get them in.
A video was released detailing the update which you can watch below.
The update will introduce adaptable item boxes which dispense different items depending on the player's state – so mushrooms if they're a small Mario or a fire flower if they're already big. An updated and more challenging version of the gnat attack mini-game will also be included.
As part of their latest financial results Nintendo revealed that Super Mario Maker has sold 1.88 million copies since its launch in September.
We still have concerns about the game – chiefly the discoverability of properly decent levels (the highest rated levels are often ones that require no input form the player) – so knowing there will at least be some quality levels courtesy of Nintendo themselves is good to hear. Despite our complaints, Mario Maker remains a quality title that makes great use of the Wii U's gamepad and offers infinite Mario.
For all the latest video game news follow us on Twitter @IBTGamesUK.