Sweden: Four killed in suspected car bomb blast in Gothenburg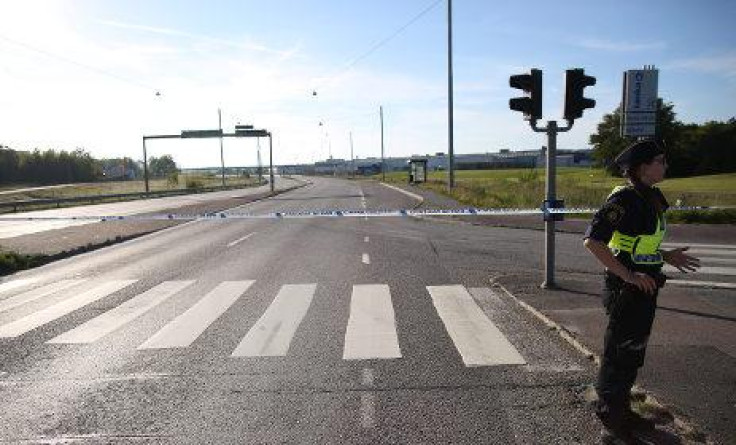 Four people, including a young girl, have been killed after a car exploded in the Swedish city of Gothenburg.
The explosion was caused by a suspected car bomb which ripped the vehicle apart at a roundabout in Torslanda on Friday (12 June) evening.
Eyewitnesses reported hearing a loud bang and seeing pieces of the vehicle shoot into the air.
Describing the scene, bystander Janne Wolltin told public broadcaster SVT : "When I came up to the car I saw that it must have been a bomb. It was completely torn apart, the front part of the engine and everything was gone."
Police confirmed on Saturday (13 June) that three people had been pronounced dead at the scene. The child- a pre-schooler- was taken to hospital where she later died. Details of the victim's identities have not bee released.
A relative told Sweden's Aftonbladet newspaper: "The girl was off school on Friday and was going fishing with her dad and his friends. We do not know what happened. But we believe it was a bomb."
When asked why anyone would want to plant a bomb, the relative answered: "They lived in Biskopsgården, that's enough."
Biskopsgården is one of a number of suburbs where a string of high-profile killings have taken place since the beginning of the year.
The child's father, a 29-year old man, also died in the explosion. One of the victims is rumoured to have been a well-known criminal gang leader in the city, according to local news reports.
Robert Karlsson, head of the region's criminal investigation unit, said it was too early to say if the explosion was linked to gangland violence.
"We have no leads, either in one direction or another. We are just at the beginning of this," he said.
The incident has highlighted the rising problem of gang violence in Sweden's second-largest city which has been experiencing a surge in violent conflict between rival criminal gangs,
In April, two men were killed in less than 24 hours in the Hisingen and Angered areas of the city. This took place just a month after two people died and eight others were injured following a shooting in the Biskopsgården suburb, which made global headlines.
Police have confirmed they have started a criminal investigation.
© Copyright IBTimes 2023. All rights reserved.