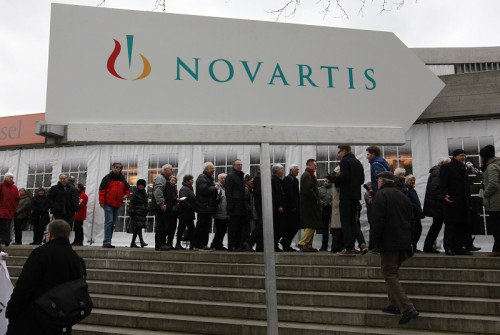 Swiss pharmaceutical giant Novartis plans to slash or transfer up to 4,000 jobs as part of the firm's relocation programme.
According to Swiss German-language newspaper NZZ am Sonntag, which cited an internal email, the drugs company's plan will affect up to 6% of its pharmaceuticals workforce.
The paper also said that a significant number of the 4,000 jobs are expected to be moved to India, as the company plans to move existing operations in Hyderabad to a business services centre as part of its consolidation strategy.
A Novartis spokewoman said: "Our expectation is that group headcount will stay largely flat in 2014. To ensure the necessary resources for the large number of planned product launches and other growth areas in 2014, Novartis intends to free up, prioritise and reallocate resources primarily in the pharmaceutical area.
"We also need to increase our flexibility, and be faster and more effective. This is part of our normal business operations and reflects our need to respond to a dynamically changing healthcare environment. We expect that an equal number of jobs will be created, as are reduced, to maintain our headcount relatively flat in 2014."
Novartis said its new business centre is expected to open in late 2015 or early 2016 and will bring together Novartis operations that are currently spread across three sites in Hyderabad.
The spokeswoman added: "Novartis has been present in Hyderabad since 2007 with approximately 2,300 associates working in support of the development of innovative therapies as part of our global operations.
"Areas of activity include drug development, medical operations, commercial operations, finance and IT among others. We expect that the site will increase in employees over time," she said.