Samsung will showcase three of its secret projects developed at its C-Lab. These projects are Hum On that transcribes hummed melodies into musical scores, Waffle, a social media platform that enables content creation and Entrim 4D, a VR accessory that lets users feel the movement of the on-screen actions. Given below are more details about the company's experimental projects.
Hum On!
Hum On! is an app that scores, arranges and shares hummed melodies in just a few minutes. The app records hummed melodies, transcribes them into musical notations and then plays it back according to the user's preferred style such as R&B, classical or rock.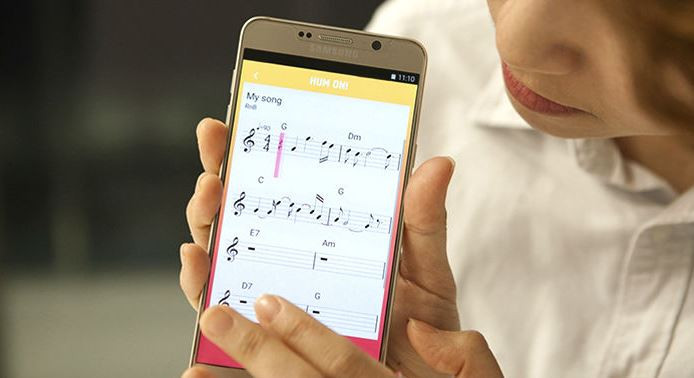 What's more? Using the app, you can share your own songs through social media or even use them as background music in videos. The app also uses analysis software to detect the pitch and duration of the user's voice and machine learning to create a suitable accompaniment.
The developer team is currently working to improve the recognition accuracy of the app as well as considering collaborating with musicians to provide more diverse accompaniments in the future.
Waffle
This is a new content-sharing application, developed by the C-Lab, and features a user interface that resembles the grid on a waffle. The app lets users create a new feed of expandable content. You can also add to existing related content.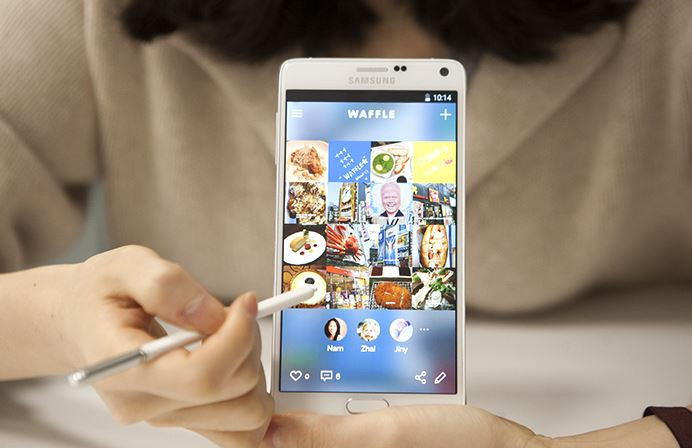 "Waffle enables users to add their own perspective to someone else's content, and vice versa. These doodles, images and messages converge into entirely new content," said Joseph Kim, creative leader of the project.
Entrim 4D
Entrim 4D is a VR accessory that uses a combination of algorithms and Galvanic Vestibular Stimulation (GVS), a simple technique that sends electric messages to a nerve in the ear. The electrical signals are delivered through headphones equipped with electrodes that correspond with movement data input by engineers.
To offer the best possible VR experience, the Entrim 4D team has made up an electric mix of hardware professionals, software engineers and biomedical engineering experts who have conducted experiments on more than 1,500 users and developed 30 different movement patterns. The team is also working on a version that uses additional electrodes to create a sense of rotational motion.
The team believes Entrim 4D will help fix one of the major issues of virtual reality that is motion sickness. These C-Lab projects would be available for those who wish to have a hands-on experience at the SXSW from 13-16 March.