Two of the hostages in the Sydney siege have revealed that they were planning to confront the gunman.
40 people were held hostage for 16 hours in a Lindt café in Martin Place on December 15, 2014. Two people were killed after a gun battle between police and gunman Man Haron Monis.
34-year-old Tori Johnson, the cafe owner, was shot dead after he tried to wrestle the gun from the hostage-taker. Monis forced him to kneel on the floor and then fired a bullet to the back of his head using a sawn-off shotgun after a second group of hostages escaped. Police then stormed the cafe, fatally shooting Monis and accidentally killing Katrina Dawson, a 38-year-old lawyer.
Joel Herat, 21, and Jarrod Morton-Hoffman, 19, were also workers at the Lindt Café. They revealed that during the 16 hour siege Monis terrorised his hostages. Mr Herat and Mr Morton-Hoffman plotted to stab him with box cutters in a desperate bid to free themselves and their other hostages.
In an interview with 60 Minutes on Australia's Channel 9, Mr Morton-Hoffman said that he would "stab him in the jugular" artery in his neck.
"I've got this knife in my pocket and I know Joel (Herat) has a knife in his pocket and we are so close, we can do this."
He said: "He was right below me sitting on the lounge and (I thought) do I stab him? What if I miss? What are the consequences of that, you know, who's he going to shoot?"
They revealed that attempting to overcome the gunman would have jeopardised the lives of the other hostages.
"What if I, you know, dive and then kick the gun out of his hand and stab him? But, you know, I just couldn't end up doing it. I just... yeah I just couldn't."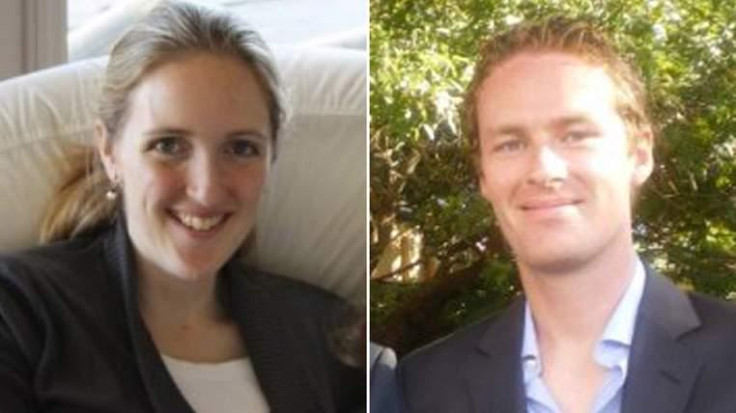 Mr Herat said he contemplated stabbing Monis as he was forced to take his turn holding an Islamic flag against a cafe window. But he told how Monis had his gun on his knee pointed directly at pregnant hostage Julie Taylor.
Bae Jie-un, 20, and Elly Chen, 22, who were both staff at the café, managed to flee the scene. They told Seven Network Australia how Bae unbolted a door, enabling the pair to escape without the gunman noticing.
"I would have felt guilty if I ran out by myself with someone right next to me," Bae said. "I had to get her out there with me. I told her it's a now-or-never type of situation."
Investigators are looking into the motives of the 50-year-old "lone gunman", who was known to have had extremist leanings and a criminal record.