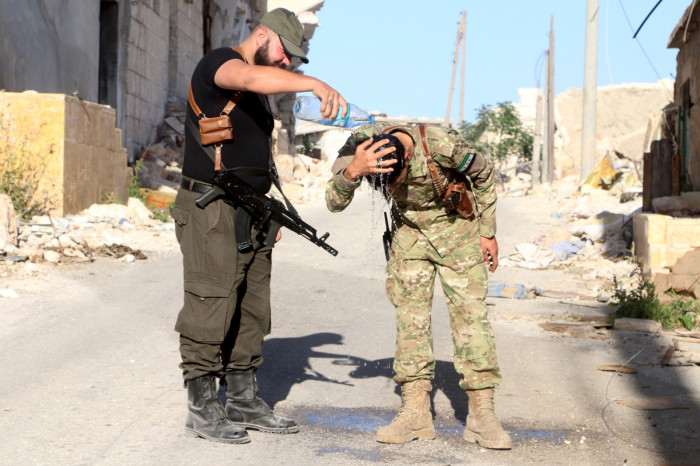 A video appearing to show the torture and beheading of a boy as young as 10 by members of an Islamist group which has been supported by the US has surfaced online. The terrified child was killed by the Nour al-Din al-Zinki Movement in Handarat near Aleppo because they claimed he was a "soldier" for a Palestinian militia in the area.
In the uncensored version which has been seen by IBTimes UK, fighters from the Islamist group –which is loosely linked to the Western-backed Free Syrian Army (FSA) – are seen laughing in the back of a pick-up with the boy, who they handle roughly and appears terrified. The video then shows one of the men behead the child with a small knife. The killer places the boy's head on his back as the men then chant "Allahu Akbar".
Yasser Ibrahim Youssef, from the Nour al-Din al-Zinki's political wing, reportedly said there will be an investigation into the incident and that anyone found guilty would be referred to military justice, according to the BBC. The pro-regime website Enab Baladi claimed the FSA also said anyone found guilty would be held to account.
The incident took place amid heavy fighting around Handarat between rebels and forces loyal to President Bashar al-Assad including the Liwa al-Quds (Jerusalem Brigade). The child, named on social media as Abdullah Issa, was captured by the rebels during the fighting.
Nour al-Din al-Zinki has received funding from the West in the past, although it is unclear if it continues to do so. Amnesty International recently published a report detailing torture and abduction carried out by the group and its allies.